June 30, 2015
Faster Dissolving NSAID Available for Acute Pain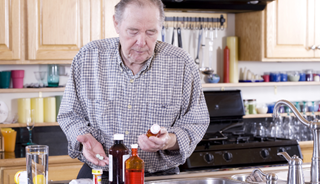 A faster dissolving NSAID is now available for pain.
Officials with Iroko have announced the launch of Tivorbex (indomethacin) capsules for the treatment of mild to moderate acute pain in adults.
Tivorbex is a nonsteroidal anti-inflammatory drug (NSAID) that contain submicron particles that are about 20 times smaller than their original size. The small particle size allows for an increased surface area, which leads to faster dissolution.
The mechanism of action is not completely understood but involves inhibition of cyclooxygenase (COX-1 and COX-2). Indomethacin is a potent inhibitor of prostaglandin synthesis in vitro. Indomethacin concentrations are reached during therapy which have been demonstrated to produce in vivo effects.
Tivorbex is available as 20mg and 40mg strength capsules in 30- and 90-count bottles.
For more information call (877) 757-0676 or visit Tivorbex.com.