June 10, 2015
Opioid Addiction Subdermal Implant Showing Promise
the Clinical Pain Advisor take:
A small implant that would be inserted just beneath the skin and release buprenorphine, a drug used in the treatment of opioid addiction, slowly over six months, was as effective as a daily, oral version of the drug, according to results from a phase 3 trial.
The device, known as Probuphine and developed by Titan Pharmaceuticals, is actually composed of ethylene-vinyl acetate (EVA) polymers that have been fashioned into tiny rods about the size of a matchstick that is designed to release buprenorphine over a long period of time. It is usually placed subdermally in the upper arm.
In the phase 3 study, 177 participants were randomized to receive either the Probuphine implants or sublingual tablets for a treatment period of six months. In one group, subjects received four Probuphine implants as well as placebo sublingual tablets each day. In the second arm, participants received four placebo implants plus daily sublingual buprenorphine/naloxone tablets (8mg/day).
At six months, 96.4% of patients responded to Probuphine, compared to 87.6% of patients on oral buprenorphine, meeting the study's primary endpoint of non-inferiority. Also, 88% of those on Probuphine passed six months' worth of urine tests showing them to be opioid-free, compared to 72% of those in the oral buprenorphine group, a statistically significant difference.
The safety profile was similar between the two treatment groups.
Titan and partner Braeburn Pharmaceuticals are planning a resubmission to the FDA for Probuphine in the second half of the year. The device was rejected by the agency in 2013 and the new study was designed to address their concerns.
The companies hope Probuphine will be approved next year. If it does get an FDA nod, it would be the first marketed product to provide maintenance treatment of opioid addiction continuously for six months following a single procedure.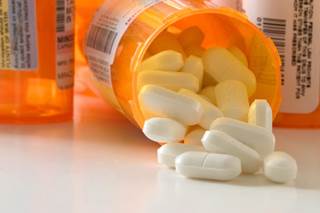 Probuphine is made of polymers that are fashioned into rods the size of matchsticks. Image courtesy of Titan Pharmaceuticals.
A Titan Pharmaceuticals device implanted just under the skin to release the anti-addiction medicine buprenorphine for six months prevented opioid abusers from relapsing equally as well as a daily buprenorphine, according to results from a phase 3 study announced Monday.
Titan and its partner Braeburn Pharmaceuticals believe positive results from the phase 3 study will be sufficient to satisfy the concerns raised by the U.S. Food and Drug Administration when the device, known as Probuphine, was rejected in 2013.
A resubmission to the FDA is on track for later this year, Titan said. If approved in 2016, Probuphine, as it will be marketed, will be the first product to provide maintenance treatment of opioid addiction continuously for six months following a single procedure.
Sign Up for Free e-Newsletters
Check out what's trending