October 21, 2015
New Technologies Offer Options for Reducing Opioid Overdoses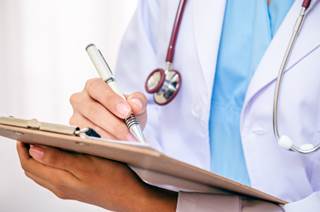 The naloxone auto-injector is the only FDA-approved formulation for in-home use in cases where there is known or suspected opioid overdose.
In the course of the last 20 years, medical use of opioids has increased 10-fold, according to the US Centers for Disease Control and Prevention.1
Drug poisoning deaths involving opioids nearly quadrupled between 2010 and 2013, correlating with a 4-fold increase in sales of opioids, and heroin deaths increased nearly 40% between 2012 and 2013.2
TRENDING ON CPA: Equalizing The Pain Pendulum
The opioid receptor antagonist naloxone can reverse overdose from both prescription opioids and heroin by canceling out the respiratory and central nervous system-depressant effects of these drugs.
Advances in the way naloxone is administered offer more options for emergency medicine clinicians who see these patients, as well as the family members of people who use these drugs, according to a speaker here.
"Naloxone offers an important safety net for saving lives in cases of accidental or purposeful opioid overdose," said Jeffrey Fudin, PharmD, FCCP, founder and chair of Professionals for Rational Opioid Monitoring and Pharmacotherapy (PROMPT).
"Clinicians must realize that naloxone reversal kits, regardless of administration route, are not just for substance abusers. They are for any at-risk patient receiving chronic opioid therapy."
Approximately 100 million patients in the United States have chronic noncancer pain and are candidates for opioid use, according to a report from the Institute of Medicine.3
Patients at highest risk for overdose include those taking extended-release opioids, those taking more than one opioid, those taking concomitant sedative hypnotics such as benzodiazepines, those with comorbid respiratory disease and/or recent hospital admission for an opioid-related respiratory problem, and those taking antidepressants.
"Also consider the possibility of unanticipated drug interactions with newly prescribed medications that might increase serum levels of the parent opioid or its active metabolites," Dr. Fudin cautioned.