March 06, 2015
Many People Can't Access Needed Pain Medications
the Clinical Pain Advisor take:
Three quarters of the world has limited or no access to pain relief medications, according to a recently-released report from the International Narcotics Control Board.
The authors of the report note that around 92% of morphine used worldwide is consumed by only 17% of the world population, primarily living in the United States, Canada, Western Europe, Australia and New Zealand.
The report urges governments provide support and appropriate resources to prevention, treatment and rehabilitation.
In the report, officials call attention to the need for narcotic drugs in emergency and conflict situations.
Natural disasters and armed conflicts around the world can further limit access to essential medicines, so simplified measures to accessing medication during medicines should be applied, according to the authors. As an example the report authors noted response efforts in the Philippines following Typhoon Haiyan in 2013, where simplified procedures for the export, transportation and delivery of medicines containing substances under international control were employed.
The report also pointed out that the highest drug-related mortality rate of any region in the world is in North America. Especially in the United States, there is a growing trend of heroin abuse after years of decline.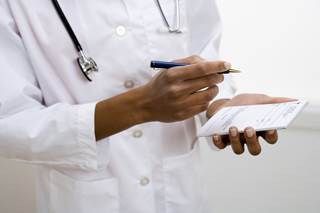 Simplified access to medications during emergencies needed.
Around 5.5 billion people still have limited or no access to medicines containing narcotic drugs such as codeine or morphine, leaving 75% of the world population without access to proper pain relief treatment.
Sign Up for Free e-Newsletters
Check out what's trending