November 12, 2015
Addressing PTSD and Comorbid Depression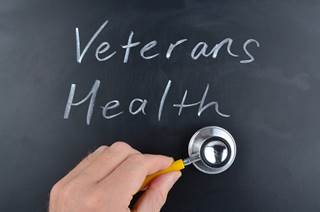 Combat veterans face an elevated risk of developing PTSD and comorbid depression, which severely affects quality of life.
The daily news is full of traumatic events, occurring around the globe and close to home, the victims of which may go on to experience crippling symptoms of post-traumatic stress disorder , depression, or both.
Post-traumatic stress disorder (PTSD) is an anxiety disorder involving re-experiencing trauma through vivid flashbacks, nightmares, and terrifying thoughts, avoidance of trigger events, psychological disassociation or "numbing," and hyper-intense reactions to everyday events.
Anyone can develop PTSD at any time after experiencing a traumatic event or series of events like a violent attack, rape, or child abuse, a car, plane, or train crash, or natural disaster such as a tornado, fire, flood, or earthquake. It is also commonly seen following combat, acts of terrorism, and mass shootings. An estimated lifetime prevalence of PTSD of 6.8% was reported by a community-based study conducted from 2001 to 2003.1
TRENDING ON CPA: Preventing Opioid Abuse: Impact of Tamper-Resistant Formulations
By far, the highest risk of PTSD is among combat veterans, whose likelihood of exposure to severely traumatizing events is much higher than the average person. The National Vietnam Veterans Readjustment Study (NVVRS), a large-scale survey conducted among Vietnam War veterans between 1986 and 1988, reported an estimated lifetime prevalence of PTSD of 30.9% for men and 26.9% for women.2
Depression is also a common response to trauma. A survey of survivors from the Oklahoma City bombing demonstrated an increase in depression from 13% before the bombing to 23% after the bombing.3
Comorbid PTSD and Depression
Large-scale studies of war veterans with PTSD have demonstrated that it is highly likely to be accompanied by depression.4 Results from a large national survey showed that depression is nearly 3 to 5 times more likely to emerge in those with PTSD than those without PTSD.5 A recent large meta-analysis composed of 57 studies, across both military and civilian samples, reported a comorbidity rate of 52%.6