July 01, 2015
Nearly One in Three American Adults Own a Firearm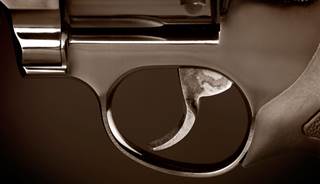 Guns are owned by nearly one in three Americans.
HealthDay News -- Guns are owned by nearly one in three Americans, and most gun owners are white men who are married and older than age 55, according to a new report.
Published in Injury Prevention, the poll of 4,000 adults indicated that gun owners are more than twice as likely as non-owners to engage in gun-related activities involving friends and family.
Overall, the survey determined that 29.1% of Americans own one or more of the estimated 300 million firearms in private hands in the United States.
Gun ownership varies widely from state to state. Ownership is 50% higher in states with higher gun death rates, compared with states with lower gun death rates, author Bindu Kalesan, PhD, an adjunct professor in the epidemiology department at the Mailman School of Public Health at Columbia University in New York City, told HealthDay.
Alaska tops the gun ownership list, with nearly 61.7% of residents owning guns. Arkansas, Idaho, Montana, West Virginia, and Wyoming are next, with more than half of adults in those states possessing firearms. Gun ownership is least common among five East Coast states. Fewer than 6% of Delaware and Rhode Island residents own guns. In New York, New Jersey, and New Hampshire, guns are owned by 10.3%, 11.3%, and 14.4% of residents, respectively.
Among those who don't own a gun, only 6.1% said they were exposed to gun culture through activities, friends, or family.
By contrast, one-third of those who said they're part of a gun-culture social life reported owning a gun, evidence of a "strong association" between gun ownership and gun culture, said the study authors.
Resource
1. Bindu K, et al. Inj Prev. 2015; doi: 10.1136/injuryprev-2015-041586.