March 16, 2015
Flashcards: Good For Studying And Concussions?
the Clinical Pain Advisor take:
A study published online by NYU Langone Concussion Center researchers in the Journal of Neuro-Ophthalmology, demonstrates how an eye test could help diagnose concussions in youth sports.
The study, conducted on 89 NCAA athletes and a younger subset of 243 athletes younger than age 17, and shows how the King-Devick test, could help mitigate the problems that face concussion diagnosis in youth sports.
Study author Steven Galetta, MD, the Philip K. Moskowitz, MD Professor and Chair of Neurology at NYU Langone Medical Center, said in a press release that the test can easily be administered on the sidelines by parents and non-health care professionals when athletic trainers and doctors are not available to monitor sidelines at youth sports games.
As part of the King-Devick test, athletes read numbers off of three pieces of paper while being timed with a stopwatch. A worsened performance from a baseline reading suggests a concussion has occurred.
Some sideline tests only measure cognition and balance, but visual testing is rarely performed, despite longstanding evidence that vision is commonly affected by concussion, according to a review article published by Galetta and colleagues.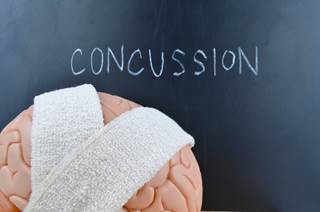 The study was conducted on athletes younger than age 17.
An easy, two-minute vision test administered on the sidelines after a young athlete has hit his or her head can help to reliably determine whether the athlete has sustained a concussion, according to a new study of student athletes, some as young as 5.
Sign Up for Free e-Newsletters
Check out what's trending