November 18, 2015
How to Protect Your Practice From a Drug Diversion Investigation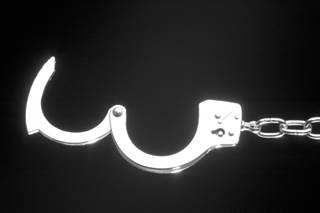 As government regulation increases to control opioid abuse, legitimate pain management practitioners are at risk for being unfairly stigmatized.
Healthcare providers got an insider's look at how law-enforcement officials conduct drug diversion investigations, learning how to avoid unintentional mistakes that may garner unwanted scrutiny from regulatory bodies and how to better protect their practices.
Two members of the National Association of Drug Diversion Investigators, Marc Gonzalez, PharmD, and Steven Louie, JD, hosted an interactive session detailing actual cases in which "pill mills" were busted, letting clinicians enact scenarios in which they assume the role of the drug diversion investigator.
TRENDING ON CPA: OTC Analgesics Help Patients Avoid Stigma
"There are a lot of things that are done in the background that regulatory and law enforcement do that practitioners have no clue about. If you know this, you'll be better able to protect yourself and know what red flags will get their attention," Gonzalez said.
Gonzalez and Louie identified a laundry list of factors from previously documented legal cases that could provoke probable cause for law enforcement to obtain a warrant, make an arrest, or conduct a personal or property search in the event that criminal charges are being considered for drug diversion (see Table).
TABLE. Red Flags for Probable Cause in Drug Diversion Investigations
Demonstrating lack of "good faith" — defined as honesty of purpose, lack of intent to defraud, and being faithful to one's duty or obligation— when conducting a patient examination, as indicated by spending very little time with the patient
Issuing large numbers of prescriptions
Distributing an inordinate quantity of controlled substances
Directing patients to fill prescriptions at different pharmacies or to travel far distances to fill prescriptions
Issuing prescriptions to a patient known to be delivering drugs to others
Asking patients what they want and prescribing what they want
Writing prescriptions used at intervals inconsistent with legitimate treatment, or writing multiple prescriptions during the same visit
Billing patients based on the type of prescription, number of prescriptions written, or quantity of drug dispensed instead of by the office visit
Treating patients whose conditions never improve or worsen
Prescribing every patient the same amount of medication (eg, 100 hydrocodone; 100 Xanax)
Attracting long lines of patients or crowds
Writing prescriptions using multiple, sometimes fictitious names
The investigators then assigned clinicians to work in teams to develop a plan for how they would act on anonymous tips provided for several case-based scenarios, as well as for organizing an undercover investigation and obtaining a search warrant. While working through the cases, Dr. Gonzalez and Mr. Louie offered practical advice to attendees in the event that become subjects of a drug diversion investigation.