February 11, 2015
Stress May Reduce Pain Tolerance
the Clinical Pain Advisor take:
Stress has a negative effect on how the body processes pain, according to a study published online.
Researchers from Tel Aviv University applied acute stress tests on a group of 29 healthy young men.
In one test, for example, the men were asked to signal the moment a gradually increasing heat stimulus became painful to identify their respective pain thresholds.
The men underwent a series of pain exercises before and immediately after taking the Montreal Imaging Stress Task (MIST), a computer program of timed arithmetic exercises designed to provide the stress component of the experiment. MIST provides live feedback on submitted responses, registering only 20-45% of the responses as correct, whether or not a submitted response is the right answer. Because the subject has been previously informed that the average participant tends to score 80%–90%, he is reminded of his "poor performance" but has no way of improving his score, despite his best efforts.
The researchers noted that there was a significant drop in pain inhibition and a rise in pain intensification after the stressful test.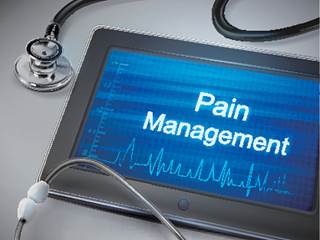 People who have stress may not handle pain as well, according to a study published online.
Stress: all of us have experienced it at some point. But not only does it take a toll on us mentally, it can reduce our ability to withstand physical pain.
Sign Up for Free e-Newsletters
Check out what's trending