January 03, 2017
How Will the Trump Administration Affect the ACA?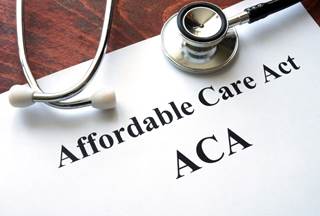 A modification, rather than a full appeal, of the ACA may allow the incoming administration to make changes without disrupting health coverage for 20 million people.
The changing of the presidential guard has brought much speculation about how the new administration will affect the Affordable Care Act (ACA). President-elect Donald Trump has vowed to repeal the ACA, but potential changes beyond that are unclear.
"Only the Secretary and CMS Administrator have been named thus far for HHS so it is difficult to know many of the specific changes likely to occur within the first 2 years," Gail Wilensky, PhD, a health economist and senior fellow at Project HOPE, an international health foundation, told Clinical Pain Advisor. Georgia congressman Tom Price is Trump's pick for secretary of Health & Human Services (HHS), and Seema Verma is his choice for HHS administrator.
If the ACA is indeed repealed, which appears likely, the legislation focused on defunding it will probably have a 2-year delay before implementation while a replacement bill is developed, according to Dr Wilensky, who has previously directed the Medicare and Medicaid programs and served as a senior health and welfare adviser to President George H.W. Bush. "This means that there is unlikely to be an immediate effect regarding changes in insurance coverage as a result of the legislation."
As Dr Wilensky noted in a recent paper published in JAMA, Trump has also stated support for several Republican party proposals, such as expansion of health savings accounts, allowing for insurance sales across state lines, protecting individuals with preexisting conditions, permitting income tax deductions for individual health insurance premiums, and turning Medicaid into a block-grant program.1 Medicaid block grants provide federal funding and general autonomy to states to shape their program as they see necessary based on the needs of its population.2
Already, one of the aims of the ACA–Medicaid expansion has been diminished after the Supreme Court ruled that expansion of state-sponsored Medicaid programs was optional, rather than mandatory as originally required by the ACA. At present, 31 states and the District of Columbia have opted in. "Not surprisingly, there is clear evidence that the number of uninsured people has declined more rapidly in Medicaid-expansion states than elsewhere, that the program has improved care for these new beneficiaries, and that uncompensated hospital care has decreased," noted Michael Sparer, PhD, JD, of Columbia University, in a paper published in the New England Journal of Medicine.3
In addition, before the election, the HHS secretary and many House Republicans expressed their objection to the mandatory bundled payment pilot projects developed by the Center for Medicare and Medicaid Innovation (CMMI), as well as the "potential for the Secretary to expand 'successful' pilot projects to the country as a whole without seeking legislation supporting the change," she said, and she expects that mandatory pilot projects will likely be eliminated.4