September 03, 2015
Parents' Preferences Strongly Influence Opioid Pain Management in Children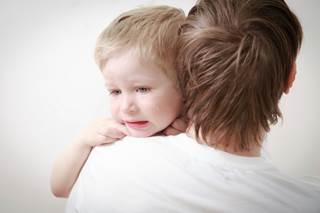 The study found that parents who had a higher preference to provide pain relief were less likely to withhold pain relief if there were side effects.
Over the past 15 years, studies have shown that although parents say they are willing to relieve their children's postoperative pain – even with the use of a prescription analgesic – many parents also tend to undertreat pain in children. One study, published in the International Journal of Nursing Studies in 2015, found that parental preferences strongly influence decision-making when balancing pain relief against side effects for children on opioid therapy for postoperative pain.1
The prospective observational study evaluated how parental preferences regarding opioid pain management influenced decision-making in hypothetical situations as well as in actual clinical decision-making postoperatively. The study included 507 parents with children ranging in age from 3 to 17. All children underwent a painful surgical procedure requiring opioid management at home. Examples of the procedures included tonsillectomies and orthopedic procedures.1
This was a two-phase study. Before managing postoperative pain at home, parents were given a survey to determine their preferences for pain management. "We used approve and disapprove statements to measure if parents tended to be more concerned with pain or more concerned with adverse effects. Although most parents fell in the middle, some had a stronger preference for pain relief, and some had a stronger preference for avoiding adverse effects of opioids," said Terri Diane Voepel-Lewis, RN, PhD, associate research scientist in anesthesiology at the University of Michigan Medical School in Ann Arbor.