February 15, 2015
Music May Be Just What the Doctor Orders to Ease Post-surgery Pain
the Clinical Pain Advisor take:
Pediatric patients who listened to 30 minutes of music they like or books on tape reported significant pain reduction post surgery, according to findings reported by researchers from Northwestern Medicine.
"Audio therapy is an exciting opportunity and should be considered by hospitals as an important strategy to minimize pain in children undergoing major surgery," said study senior author Santhanam Suresh, MD, '91 GME, Arthur C. King Professor in Anesthesiology and professor at Ann & Robert H. Lurie Children's Hospital of Chicago, said in a press release. "This is inexpensive and doesn't hve any side effects."

This is believed to be the first randomized study to evaluate and demonstrate the use of patient-preferred audio therapy as a promising strategy to control post-surgical pain in children. Prior studies looked at the effectiveness of music for pain during short medical procedures. Those studies also did not use objective measures of pain nor did they show whether the perception of pain was affected by the music itself or if an alternate audio therapy would be equally as effective.
In the study, about 60 pediatric patients at Lurie Children's were divided into three groups - either music, stories or silence, and received pain evaluations prior to and after receiving the audio therapy. They reported their pain levels based on identifying facial images such as a grimace or tears or a happy face to illustrate how they were feeling.
The therapy worked regardless of a patient's initial pain score.
The study was funded by a Northwestern undergraduate research grant.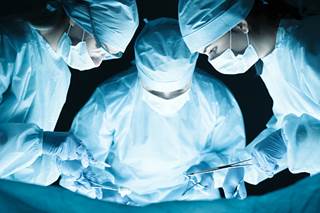 Music May Ease Post-surgery Pain
To help children recover from surgery, a dose of "Diamonds" or "Shake It Off" could do the trick, according to a recent study. Research from Northwestern University and Lurie Children's Hospital of Chicago asserts that listening to music and audiobooks is a viable alternative to medication for reducing post-surgery pain in children.
Sign Up for Free e-Newsletters
Check out what's trending