April 13, 2017
Cannabis Use Linked to Schizophrenia Risk
This article originally appeared
here.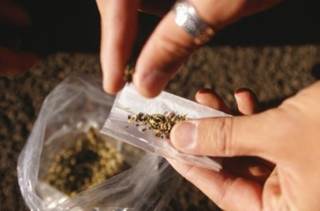 "As cannabis is the leading drug of misuse, this finding is timely to draw attention to the potential mental health consequences of cannabis use."
A study published in Molecular Psychiatry indicates a likely causal relationship between cannabis use and increased risk for schizophrenia.1
The study, conducted by researchers from the Department of Internal Medicine at the University Hospital of Lausanne in Switzerland, was built on existing studies depicting a positive, dose-dependent association between cannabis use and schizophrenia risk, particularly in younger populations.2
"[A]ny causal link between cannabis use and psychotic disorders remains controversial as observational findings can always be hampered by confounding...and/or reverse causality bias," Julian Vaucher, MD, and colleagues wrote. "Moreover, cannabis use is strongly associated with tobacco consumption and...smoking could confound the link between cannabis and schizophrenia."
To assess causality, the researchers opted to use a genetic approach. Using genetic and self-report data on lifetime use of cannabis and a lifetime diagnosis of schizophrenia from 34,241 cases and 45,604 controls from populations of predominantly European descent, they tested the robustness of the relationship between lifetime cannabis use and schizophrenia while controlling for 10 genotypes that have been weakly associated with lifetime use of cannabis in genome-wide association studies.
They learned that the association between lifetime cannabis use and schizophrenia persisted for most of the 10 genotypes. The pooled estimate of the association for these 10 genotypes (OR, 1.37; 95% CI, 1.09-1.67) was different from the null value, and it did not differ from the pooled estimate of the relationship in epidemiological studies (OR, 1.43; 95% CI, 1.19-1.67). They also found that these relationships persisted after controlling for genetic associations between cigarette and cannabis smoking, making it unlikely that cigarette smoking was a potential confounding variable.
Because this Mendelian randomization used genotypic data to simulate the effects of conducting a randomized controlled trial, it confirmed the hypothesis that cannabis use is likely to increase the risk for schizophrenia. "As cannabis is the leading drug of misuse, this finding is timely to draw attention to the potential mental health consequences of cannabis use and to provide more robust scientific evidence to inform the public health debate on cannabis legalization," the authors wrote.

Follow @ClinicalPainAdv
References
Vaucher J, Keating BJ, Lasserre AM, et al. Cannabis use and risk of schizophrenia: a Mendelian randomization study [published online January 24, 2017]. Mol Psychiatry. doi: 10.1038/mp.2016.252.
Gage SH, Hickman M, Zammit S. Association between cannabis and psychosis: epidemiologic evidence [published online August 12, 2015]. Biol Psychiatry. doi: 10.1016/j.biopsych.2015.08.001.