May 07, 2018
Effect of Prescription Drug Monitoring Programs on Fatal, Nonfatal Drug Overdoses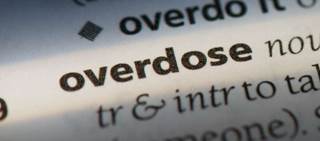 Investigators sought to assess the effect of prescription drug monitoring programs on both fatal and nonfatal drug overdoses at the state and national levels.
Evidence allowing us to assess the benefits and risks associated with prescription drug monitoring programs (PDMPs) is insufficient, according to a systematic review published in the Annals of Internal Medicine.1 Increases in the number of heroin overdoses were identified as an unintended consequence of PDMPs.
For this review, investigators sought to assess the effect of PDMPs on both fatal and nonfatal drug overdoses at the state and national levels through a literature review of 5 databases including Medline. Of the initial 2661 articles identified, 17 studies (published between 2011 and 2018) were selected for review after exclusion of duplicates, of articles not following inclusion criteria, and of studies of a qualitative vs quantitative nature.
Of these studies, 13 and 4 examined fatal and nonfatal overdoses, respectively; 8 and 2 studies dealt with general PDMP implementation and PDMP program features, respectively; and another 5 examined both. Studies evaluating specific PDMP features examined mainly PDMP registration/mandatory use by provider (fatal overdoses, n=4; nonfatal overdoses, n=1), as well as association with fatal/nonfatal drug overdoses (n=1) and state authorization for access to PDMP data by provider (n=2).
All studies investigating the effect of PDMP implementation on drug overdoses were found to have methodological limitations (eg, insufficient adjustments for confounding factors). Of studies examining the effect of post-PDMP implementation on rates of nonfatal drug overdoses, all had moderate to serious risk for bias: 3 studies indicated mixed results; 1 study examining opioid-related and 1 study examining benzodiazepine-related overdoses, respectively, found no change postimplementation; and 1 study found a 31% decrease in prescription opioid-related emergency department and inpatient visits. Of the 10 studies that examined the effect of post-PDMP implementation on rates of fatal drug overdoses (with low, n=2; moderate, n=6; or high risk for bias, n=2), 3 found a decrease in overdoses, 6 reported no change (for all 50 states), and 1 reported an increase.
Of the 9 studies examining the relationship between specific administrative aspects of PDMPs and overdoses (fatal and nonfatal), the following features were found to result in reduced rates of overdoses: program data-sharing with other states (1 study), mandatory provider review (2 studies), monitoring of noncontrolled substances (3 studies), weekly (or more frequent) data update (2 studies), and reporting of patients' history of prescribed controlled substances (1 study).
The combination of laws on state pain clinics and PDMPs requiring that providers consult databases was examined in 1 study, which found a reduction in prescription opioid-related deaths (serious risk for bias; data from 38 states collected between 2006 and 2013). One study examining the effect of PDMP robustness (eg, mandatory PDMP consulting for providers) on overdose deaths related to prescription opioids (serious risk for bias) and estimated that ameliorating PDMP robustness might lead to 300 fewer deaths annually.
"Evidence that PDMP implementation either increases or decreases nonfatal or fatal overdoses is largely insufficient, as is evidence regarding any association between specific PDMP administrative features and nonfatal or fatal overdoses," concluded the authors. "The only exception is low-strength evidence of a reduction in fatal overdoses after implementation of PDMPs, specifically those that have mandatory provider review, authorize providers to access PDMP data, update data frequently, and monitor nonscheduled drugs."
In an editorial by National Institute on Drug Abuse investigators accompanying this systematic review, the authors emphasize the result indicating promises of mandatory provider review of PDMP data.2 "PDMPs are not a panacea and should be seen as one practice among a broad set of interventions to address the U.S. opioid crisis," the researchers noted. "Additional approaches include interventions, such as provider education, to reduce opioid overprescribing; expanded access to drug treatment; primary prevention; and naloxone distribution."

Follow @ClinicalPainAdv
References
Fink DS, Schleimer JP, Sarvet A, et al. Association between prescription drug monitoring programs and nonfatal and fatal drug overdoses. Ann Intern Med. doi: 10.7326/M17-3074
Compton WM and Wargo EM. Prescription drug monitoring programs: Promising practices in need of refinement. Ann Intern Med. doi: 10.7326/M18-0883