June 20, 2017
Discrepancies in Subjective vs Objective Sleep in Patients Receiving Buprenorphine for Opioid Use Disorder
This article originally appeared
here.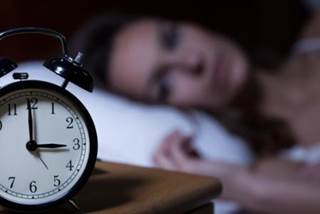 Understanding the mechanisms underlying sleep disturbances in patients undergoing addiction treatment is essential for effective treatment.
Patients receiving buprenorphine maintenance therapy for their opioid use disorder may have impaired sleep, although they report improvements in both quality and duration of sleep, according to a study presented at SLEEP 2017, the 31st Annual Meeting of the Associated Professional Sleep Societies, held in Boston, Massachusetts.1
Increasing literature indicates a high prevalence of sleep abnormalities among individuals with substance use disorder (including cocaine, opioid, and cannabis overuse), with a bidirectional relationship between these 2 modalities.2,3 Conversely, long-term abstinence after cocaine dependence was shown to be associated with improved sleep quality after an initial worsening period.4
According to the authors of a review on sleep disorders in individuals with substance use disorder, "Understanding the sleep problems related to substance use disorders requires characterizing them both subjectively and objectively, while considering how sleep responds to periods of use and abstinence."2 The researchers noted that sleepiness and dizziness (subjective factors) are observed on initiation of opioid treatment for a period of 2 to 3 days, after which tolerance of these effects of the drug progressively takes place.
Regarding objective measurements, morphine was found to reduce slow-wave sleep (or nonrandom eye movement sleep) duration, among other disturbances, contributing to the disruption of sleep architecture.5
As sleep disturbances in patients undergoing addiction treatment may represent a significant risk factor for relapse,6 understanding their underlying mechanisms is essential for effective treatment.
In the current study, a team of researchers at Johns Hopkins University School of Medicine, Baltimore, Maryland, sought to characterize subjective and objective aspects of sleep in outpatients undergoing buprenorphine maintenance therapy for opioid use disorder (n=26; 77% men; 77% African Americans; mean age, 46 years). Study participants were asked to maintain electronic sleep and drug use diaries on a daily basis and were subjected to ambulatory electroencephalogram recordings for 1 week.
Electroencephalogram monitoring indicated low sleep duration (262±73 minutes), high wake time after sleep onset (59±38 minutes), low sleep efficiency (0.73±0.11), and elevated sleep latency (27±19 minutes). Despite these measurements indicating poor overall sleep quality, subjective reports by study participants indicated discrepancies from objective measurements, with high quality of sleep (rated at 7.1±1.6 on a 0-10 scale), increased total sleep time (370±86 minutes), higher sleep efficiency (0.92±0.05), reduced wake time after sleep onset (14±16 minutes; P <.001 for all), and reduced sleep latency (19±14 minutes; P =.09).
From this small study, the researchers concluded, "Individuals in outpatient-based buprenorphine maintenance therapy for [opioid use disorder] have objectively impaired sleep, but perceive their sleep to be of substantially greater duration and quality." They also noted the need for additional studies "to elucidate the effect of buprenorphine on sleep and daytime functioning in this population."

Follow @ClinicalPainAdv
References
Speed TJ, Finan PH, Kowalczyk WJ, et al. Characterization of objective and subjective sleep in patients receiving buprenorphine maintenance therapy for opioid use disorder. Presented at: SLEEP 2017: 31st Annual Meeting of the Associated Professional Sleep Societies; June 3-7, 2017; Boston, MA. Abstract 1131.
Angarita GA, Emadi N, Hodges S, Morgan PT. Sleep abnormalities associated with alcohol, cannabis, cocaine, and opiate use: a comprehensive review. Addict Sci Clin Pract. 2016;11(1):9. doi:10.1186/s13722-016-0056-7
Haario P, Rahkonen O, Laaksonen M, Lahelma E, Lallukka T. Bidirectional associations between insomnia symptoms and unhealthy behaviours. J Sleep Res. 2013;22(1):89-95. doi: 10.1111/j.1365-2869.2012.01043.x
Angarita GA, Canavan SV, Forselius E, Bessette A, Pittman B, Morgan PT. Abstinence-related changes in sleep during treatment for cocaine dependence. Drug Alcohol Depend. 2014;134:343-347. doi:10.1016/j.drugalcdep.2013.11.007
Shaw IR, Lavigne G, Mayer P, Choinière M. Acute intravenous administration of morphine perturbs sleep architecture in healthy pain-free young adults: a preliminary study. Sleep. 2005;28(6):677-682.
Brower KJ, Perron BE. Sleep disturbance as a universal risk factor for relapse in addictions to psychoactive substances. Med Hypotheses. 2010;74(5):928-933. doi:10.1016/j.mehy.2009.10.020