April 16, 2018
Tackling the Chronic Pain and Opioid Use Disorder Crises Through Public-Private Partnerships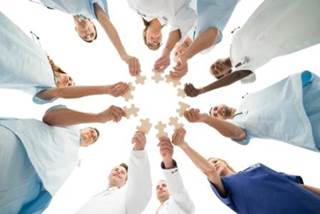 Attempts to address chronic pain and opioid use disorders are hampered by stigma as well as an inadequate understanding of both conditions.
Attempts to address chronic pain and opioid use disorders are hampered by stigmatization of both patients and providers, as well as an inadequate understanding of both conditions and a lack of adequate treatment strategies. In a recent report by the National Academies of Sciences, Engineering, and Medicine (NASEM), the need to effectively treat patients with chronic pain while minimizing the risk for opioid addiction was emphasized.1
Nora Volkow, MD, director of the National Institute on Drug Abuse (NIDA), stated in the report that the current crisis "may motivate companies and academic institutions to move with greater urgency toward addressing the roadblocks to progress."
In 2017, NIDA and the National Institutes of Health (NIH) announced the launch of a public-private partnership to expedite the creation of solutions to address the opioid epidemic.2
To that end, representatives from various government agencies, academia, and the pharmaceutical industry convened for several meetings and a subsequent workshop to explore the development of medications to treat opioid use disorders and to prevent and reverse overdose; the development of safe, effective, and nonaddictive pain treatments; and the elucidation of the neurobiological mechanisms of pain
According to the authors of the NASEM report titled "Advancing Therapeutic Development for Pain and Opioid Use Disorders Through Public-Private Partnerships," the potential advantages of a public-private partnership in addressing the crisis include the facilitation of data sharing, the "creation of a research trial network, the development of biomarkers to demonstrate target engagement and stratify patients for trials, the development of objective measures of pain sensitivity, reengineering preclinical platforms to have better predictive efficacy, and applying new technologies to improve pain drug discovery."
To glean salient highlights from the comprehensive report, Clinical Pain Advisor interviewed Timothy R. Deer, MD, DABPM, FIPP, clinical professor of anesthesiology and pain medicine at West Virginia University School of Medicine, Morgantown, and president and chief executive officer of The Spine and Nerve Center of The Virginias, Charleston, West Virginia, and Ajay D. Wasan, MD, professor of anesthesiology and psychiatry and vice chair for pain medicine at the University of Pittsburgh Medical Center, Pennsylvania.
Clinical Pain Advisor: According to you, what are key takeaways from this report for clinicians?
Dr Deer: The top takeaways are below.
The opioid crisis is real. It is not a politicized or overestimated problem, but a national issue that we need to work on in a strategic fashion.
The problem requires a framework for success. The framework must include several facets including public health, bench research, clinical investigation, and future methods to identify and modify pain earlier in the process to reduce the incidence of chronic pain.
Future drug and device approval should be approached in a different fashion requiring modification of governmental agencies, physician panels, and the need to evaluate not only immediate adverse effects but also long-term potential implications of allowing something to be used broadly in the population.
Dr Wasan: This report brought together scientists from academia and the NIH, primarily to consider the state of the science of pain and addiction and their connectedness. Their findings highlight that although our understanding of the pathophysiology of many chronic pain disorders is quite incomplete, we do have a number of key insights and high-quality scientific tools to fill the gaps of our knowledge and improve treatment.
For instance, the findings highlight the need for a personalized medicine approach to chronic pain disorders that draws into account many individual factors, such as neuropathic pain symptoms, sleep, psychological symptoms, and biological factors, in deciding which treatments to prescribe for patients. A precision medicine approach may only tackle biological factors (eg, genetic predictors), and thus is somewhat limited in being able to address the complexities of chronic pain.
Clinical Pain Advisor: Which specific points made in this report stood out?
Dr Deer: The use of biomarkers will be a fascinating tool in the treatment of pain, but also in many other health disorders. It is likely that biomarkers will be a major help in identifying and personalizing the best treatments to assist in fine-tuning algorithmic treatment.
The development of nonopioid medications to target specific neural targets could be a major advantage in both chronic pain and the avoidance of the acute-to-chronic pain transition. Extensive work is needed in all areas of genetic, animal, bench, and human studies to accomplish this goal.
Dr Wasan: I find it interesting that although all the participants in the workshop acknowledge that chronic pain is complex, most of the research discussed is fairly narrow, in the sense that each of the studies considered only a few factors in each experiment. Research that tries to incorporate broad-based phenotyping and multiple predictors of treatment responses, which would seem crucial to understanding the complexities of chronic pain, is lacking.
Clinical Pain Advisor: What next steps should be taken?
Dr Deer: The only area in which the report falls short is the importance of new and improved targets for the bioelectric treatment of pain. The use of neuromodulation is well supported in evidence-based medicine, and currently an international effort is underway to develop increasingly efficacious treatments.
The other area of concern is the will and desire to see this report through in the complicated, yet excellent, roadmap that was crafted by the authors. Many important areas are discussed, and lists of key points are made, but the impact will be in the execution of the steps to a successful plan to overcome the current opioid problem.
Dr Wasan: This report highlights the need for a dedicated NIH center or institute for pain medicine. Only when basic scientists and clinical researchers from across the spectrum of pain investigations are organized together, critiquing each other, and funding each other, will we make substantial leaps forward in our understanding and treatment of painful disorders. For instance, there is no grant review section at NIH that concentrates only on reviewing proposed pain studies. Much of the current research is reviewed by nonpain investigators, and one can hardly call this a "peer review."

Follow @ClinicalPainAdv
References
National Academies of Sciences, Engineering, and Medicine. Advancing therapeutic development for pain and opioid use disorders through public–private partnerships: Proceedings of a workshop. Washington, DC: The National Academies Press; 2018.
Volkow, ND, Collins FS. The role of science in addressing the opioid crisis. New Engl J Med. 2017;377(4):391-394.