December 13, 2017
Efficacy, Tolerability of Intranasal vs Intramuscular Naloxone for Opioid Overdose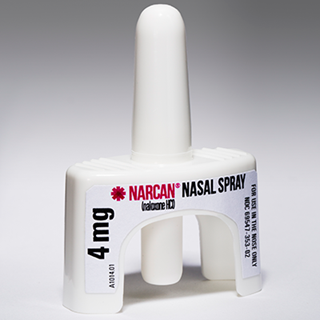 "Research is needed on the comparative effectiveness of the recently FDA-approved naloxone autoinjectors."
According to the results of a recent systematic review published in the Annals of Internal Medicine, 2 mg/mL intranasal naloxone may have comparable efficacy and tolerability to intramuscular naloxone. After overdose reversal, the benefits of transport to a hospital remain unclear.
Researchers evaluated cohort studies and randomized trials that compared naloxone dosing, administration routes, and transport to a hospital after opioid overdose. Mortality, reversal of overdose, recurrence of overdose, and harms were the main outcomes assessed.
Higher-concentration intranasal naloxone (2 mg/mL) was shown to have similar efficacy to intramuscular naloxone (2 mg) in one trial. In another trial, lower-concentration intranasal naloxone (2 mg/5 mL) was associated with lower effectiveness but reduced risk for agitation compared with intramuscular naloxone.
Following overdose reversal with naloxone, low rates of death and serious adverse events were reported in 6 uncontrolled studies of patients who were not transported to the hospital (0% to 1.25%). No direct comparisons of transport and non-transport after overdose reversal were reported, making the evidence insufficient to draw conclusions, according to the study authors.
No studies compared the benefits and harms of different intravenous, intramuscular, subcutaneous, or intranasal doses of naloxone. In a similar fashion, no studies reported on the timing of repeated dosing.
The study investigators concluded that "higher-concentration intranasal naloxone (2 mg/mL) seems to have efficacy similar to that of intramuscular naloxone (2 mg) for reversal of opioid overdose symptoms, with no difference in adverse events. Research is needed on the comparative effectiveness of the recently FDA [US Food and Drug Administration]-approved naloxone autoinjectors and highly concentrated intranasal reformulation, different doses, and dosing strategies."

Follow @ClinicalPainAdv
Reference
Chou R, Korthuis PT, McCarty D, et al. Management of suspected opioid overdose with naloxone in out-of-hospital settings: A systematic review [published online November 28, 2017]. Ann Intern Med. doi:10.7326/M17-2224