August 07, 2018
Assessing Medication-Assisted Treatments: FDA Guidance for Drug Developers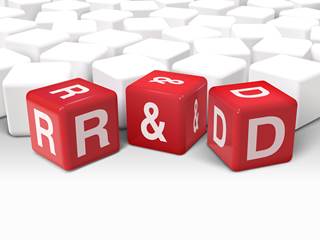 With this document, the agency seeks to provide guidance to drug developers regarding acceptable clinical end points to assess the effectiveness of medication-assisted treatments for opioid use disord
In a communiqué issued on August 6, 2018, the US Food and Drug Administration (FDA) announced the release of a draft guidance titled, "Opioid Use Disorder: Endpoints for Demonstrating Effectiveness of Drugs for Medication-Assisted Treatment - Guidance for Industry."1,2
With this document, the agency — which will be accepting suggestions and comments within 60 days of issuance — seeks to provide guidance to drug developers regarding acceptable clinical end points to assess the effectiveness of medication-assisted treatments for opioid use disorder. "This new guidance is an important step in fostering the development of new treatment options that help patients achieve these and other real-world outcomes, by providing a pathway for how innovators can use these clinically relevant measures as part of new drug development programs," noted FDA Commissioner, Scott Gottlieb, MD.
Recommended study end points are classified in 4 categories: adverse opioid use disorder outcomes (eg, mortality, need for emergency medical intervention); change in disease status (according to Diagnostic and Statistical Manual of Mental Disorders, 5th Edition criteria for opioid use disorder); patient-reported outcomes, which can be developed with the aid of another FDA guidance document, "Patient-Reported Outcome Measures: Use in Medical Product Development to Support Labeling Claims," (eg, improvements in mood or in sleep); and changes in the patterns of drug use, with a preference for assessing percentage of responders vs group means (responders being defined as individuals who either abstain from or reduce their opioid consumption to a level shown to have clinical relevance).
Additional outcomes to evaluate the effectiveness of medication-assisted treatments include improvements in work/school attendance and reductions in emergency medical visits, hospitalizations, and overdose. "[The] FDA recognizes that evaluating these outcomes could require larger trials than those usually conducted for marketing approval. However, the collection of data on clinically meaningful outcomes would be highly valuable, and [the] FDA encourages sponsors to consider collecting such data even if not intended to support a regulatory decision," the authors note in the document.
Suggestions for and comments on the FDA's draft guidance may be submitted in the Federal Register.

Follow @ClinicalPainAdv
References
1. US Food and Drug Administration. FDA takes new steps to encourage the development of novel medicines for the treatment of opioid use disorder [news release]. August 6, 2018. Accessed August 6, 2018.
2. US Food and Drug Administration. Opioid Use Disorder: Endpoints for Demonstrating Effectiveness of Drugs for Medication-Assisted Treatment. Guidance for Industry. August 2018. Accessed August 6, 2018.