July 02, 2018
Physiologically Based Pharmacokinetic Model to Optimize Buprenorphine Treatment During Pregnancy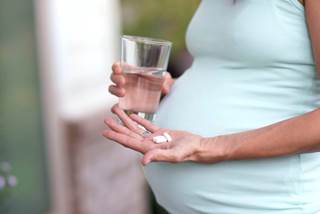 This model may eliminate the need for intensive blood sampling to perform pharmacokinetic studies in each trimester and during the postpartum period.
A physiologically based pharmacokinetic (PBPK) model-based simulation may help optimize buprenorphine therapy during pregnancy, according to a study published in the British Journal of Clinical Pharmacology.
The researchers built a full PBPK model that simulated steady-state exposure of buprenorphine after sublingual administration and validated it in healthy participants. The model included a feto-placental compartment to simulate pregnancy-induced anatomical and physiological changes. They compared the PBPK model predictions of buprenorphine to published data from a prospective clinical study.
The model's predicted buprenorphine plasma concentration-time profiles were consistent with the observed data in the second and third trimesters, as well as during the postpartum period.
"The PBPK model predicted a decrease in [buprenorphine] exposure during pregnancy and these results are aligned with published clinical study," concluded the study authors. "The model predictions demonstrate the need for an increase in dose or dosing frequency to maintain efficacy for opioid addiction during pregnancy."

Follow @ClinicalPainAdv
Reference
Zhang H, Kalluri HV, Bastian JR, et al. Gestational changes in buprenorphine exposure: a physiologically based pharmacokinetic analysis [published June 5, 2018]. Br J Clin Pharmacol. doi: 10.1111/bcp.13642