January 11, 2019
Reviewing the Use of Buprenorphine in Perioperative Pain Management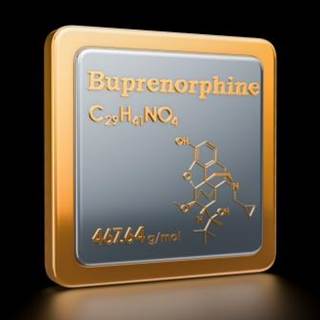 A number of studies supporting periprocedural continuation of buprenorphine were identified.
The perioperative use of µ-opioid agonists and continuation of buprenorphine treatment in patients on buprenorphine therapy were found to be safe for the management of postsurgical pain, according to a literature review published in Pain Medicine.
To assess the analgesic efficacy of combining buprenorphine with full µ-opioid agonists, investigators searched for relevant peer-reviewed clinical studies pertaining to outcomes on perioperative pain management in patients with opioid use disorder receiving buprenorphine maintenance therapy.
Four case reports supported periprocedural discontinuation of buprenorphine. The majority of these based their recommendations on the drug's pharmacologic properties and the finding that acute pain was poorly controlled in patients maintained on buprenorphine. In these cases, the patients' pain was found to be alleviated when buprenorphine was discontinued and patients' opioid requirements were reduced. However, in other cases, reports indicated that patients' pain was poorly controlled after buprenorphine discontinuation.
A number of studies, including 1 prospective matched cohort study and 4 retrospective cohort studies, that supported periprocedural continuation of buprenorphine were identified, indicating that adequate postsurgical pain management with µ-opioid agonists could be achieved during continued buprenorphine treatment. Other benefits to continuing vs discontinuing buprenorphine perioperatively included limited rates of illicit opioid use.
Several cases were cited in which pregnant women who were prescribed buprenorphine vs methadone during pregnancy gave birth to children with less severe neonatal abstinence syndrome who required lower morphine doses, shorter tapering periods, and reduced hospital stays.
Study limitations include small sample sizes and the retrospective design of reviewed studies.
"The studies highlighted in this review reveal that the dosing of buprenorphine and the time interval in which it is administered can either positively or negatively impact the efficacy of opioid analgesics used in combination," noted the study authors.

Follow @ClinicalPainAdv
Reference
Naa-Foley Quaye A, Zhang Y. Perioperative management of buprenorphine: Solving the conundrum [published online November 30, 2018] Pain Med. doi: 10.1093/pm/pny217