February 24, 2015
Texting Correlated With Neck Pain
the Clinical Pain Advisor take:
Taking selfies may be bad for your health, or more specifically, your back and neck.
At least that's the theory behind the "text neck" phenomenon. Many physicians are reporting an uptick in patients with back and neck pain, and some research is pointing to the rise in texting as the cause.
The constant motion of jutting the neck forward when texting or looking at a computer screen can cause strain around the muscles, causing neck and back pain.
In research from New York Spine Surgery and Rehabilitative Medicine, a calculation is put to the actual weight being put on the neck via this jutting motion.
According to the New York data, the human head weighs about a dozen pounds, but could more than double in weight at a 15-degree angle. At 45 degrees that weight could grow to 49 pounds, and so forth.
The take-home message of the study? That more and more patients may be seeing physicians for spinal issues, at younger ages as texting becomes the norm for all age groups.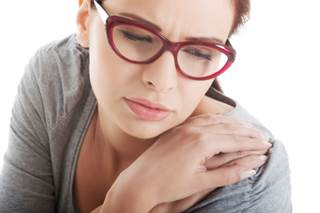 Texting may lead to an "epidemic" of neck and back problems.
It's a problem we first told you about last year: mobile devices becoming a real pain in the neck and it's not getting better. The amount of stress we put on our spine just by tilting our head a few degrees forward is sending thousands of people to the doctors complaining of problems. Doctors say there is an epidemic and it's getting worse.
Sign Up for Free e-Newsletters
Check out what's trending