February 09, 2015
Better CVD Guidelines Urged for Patients with RA
the Clinical Pain Advisor take:
An analysis of hundreds of abstracts relating to rheumatoid arthritis yielded only a handful of guidelines and quality measures for preventing and managing cardiovascular disease (CVD) in patients with rheumatoid arthritis, according to a study published online recently.
Researchers from the University of Calgary and Arthritis Research Centre of Canada combed through four electronic medical databases and found more than 16,000 abstracts relating to their keyword search of these databases - which centered around key terms like RA, and CVD.
Unfortunately, the researchers noted, they did not find much in terms of guidance and risk management for these two conditions - which are often found together.
The researchers did not a number of "common themes" in the abstracts, specifically, "the increased CV risk faced by RA patients and the need to address modifiable risk factors on a regular basis."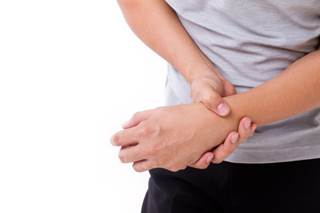 Better CVD Guidelines are being urged for RA patients.
High quality guidelines and quality measures for prevention of cardiovascular disease (CVD) specifically in rheumatoid arthritis (RA) are lacking, according to Canadian researchers. They address gaps in CVD prevention guideline recommendations and quality indicators as discovered by systematic review of the literature. Their findings appear in Arthritis Care and Research .
Sign Up for Free e-Newsletters
Check out what's trending