October 01, 2015
Potential Genetic Target Identified as Postsurgical Pain Marker
the Clinical Pain Advisor take:
Being able to predict which patients are prone to developing chronic pain after surgery can enable clinicians to better prepare for postoperative pain management.
Published in Anesthesiology, findings from a study by Liu et al revealed that polymorphisms in the spinal cathepsin G (CTSG) gene may be a marker of pain hypersensitivity and a potential target for pain management. They found that CTSG was the most up-regulated gene.
The researchers then evaluated the association between CTSG gene polymorphisms and the risk of chronic postsurgical pain in 1152 surgical patients. Overall, 246 patients in the gene-association study reported chronic postsurgical pain at 12-month follow-up (21.4%).
"Inhibition of CTSG attenuated chronic inflammation-associated hyperalgesia, and this was accompanied with a decrease in neutrophilic infiltration and a lower level of IL-1β in the spinal dorsal horn," the researchers noted.
Those with homozygous A alleles at polymorphism rs2070697 and rs2236742 had a lower risk for chronic postsurgical pain than those with wild-type alleles (adjusted odds ratios: 0.67 [95% CI 0.26-0.99] and 0.34 [95% CI: 0.21-0.98], respectively).
"Taken together, our data suggest that CTSG modulates pain hypersensitivity and is a potential target for pain management," the researchers wrote.
In the future clinicians may be able to use the presence or absence of CTSG polymorphisms prior to surgery to facilitate more appropriate chronic postsurgical pain prevention plans, they suggested.
Reference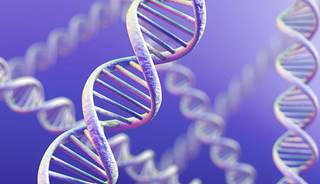 Data suggest that the CTSG gene modulates pain hypersensitivity.
A study in Anesthesiology suggests a new target for pain control in patients who develop chronic pain after surgery. The target, spinal cathepsin G (CTSG), is a pro-nociceptive mediator in both an animal model and human study. The research points to the potential for inhibiting CTSG through an inhibitor.
Sign Up for Free e-Newsletters
Check out what's trending