February 13, 2015
Researchers Hone In On How Brain Ignores Distractions
the Clinical Pain Advisor take:
A new study from Brown University recently mapped how the brain achieves "optimal inattention" by concentrating on one thing and ignoring another. It is hoped that honing in on this area of research will eventually provide a research target so researchers can harness this power to reduce painful sensations.
The new findings, published in the Journal of Neuroscience, arise from brain scans of 12 volunteers, who were tapped on the foot or finger during the scan. They were told to report only stimuli felt on the foot and to disregard what they might feel on their hand, or vice versa.
Using magnetoencephalography (MEG) scans, meanwhile, the researchers measured the power and timing of different brain wave frequencies in various brain regions.
The researchers found significant patterns of synchrony between the somatosensory cortex's hand region and the right interior frontal cortex, when people were told to attend to only sensations in the foot compared to when they were told to attend to sensations only in the hand.
Led by study co-senior author Catherine Kerr, assistant professor (research) of family medicine in the Alpert Medical School, the team has already seen that people can learn -- through mindfulness meditation, for instance -- to manipulate their alpha rhythms in the somatosensory cortex as they switch their attentional focus.
The new results extend that work by laying out how alpha and beta rhythms appear to connect the somatosensory cortex to the frontal cortex to coordinate the multistep process of taking attention away from, and then ignoring, a sensory stimulus.
Jones and Kerr are now working with Dr. Ben Greenberg, professor of psychiatry and human behavior, to test whether they can use noninvasive, transcranial alternating current electrical stimulation to take advantage of this process.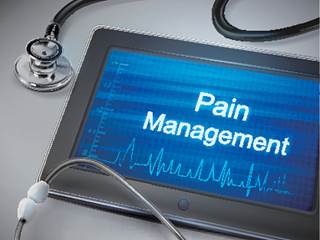 Researchers Hone In On How Brain Ignores Distractions
The brain is often good at ignoring distractions, but how exactly does it do that? New research done by Brown University recently unveiled the mystery: specific processes in the brain help humans ignore those things that often distract them. Researchers hope that their findings will someday be used for figuring out how to ignore other things, too, such as pain.