September 14, 2017
Vitamin D Deficiency Associated With Neuropathic Pain in Rheumatoid Arthritis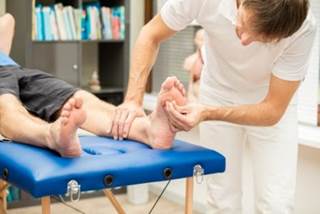 Vitamin D supplementation is "relatively easy, safe, and inexpensive."
In patients with rheumatoid arthritis (RA), vitamin D deficiency was shown to be associated with increased neuropathic pain, according to a recent study published in the International Journal of Rheumatic Diseases.1
The researchers recruited 93 patients with RA (mean age, 59.88; 80.6% women) to participate in a cross-sectional study intended to evaluate the impact of serum vitamin D levels on neuropathic pain assessed with the Leeds Assessment of Neuropathic Symptoms and Signs (LANSS).
One-third of participants (n=31) were diagnosed with neuropathic pain based on LANSS scores. Serum vitamin D levels were negatively correlated with LANSS scores (P =.001). In patients with vitamin D levels <20 ng/mL, neuropathic pain was 5.8 times higher compared with patients with vitamin D levels ≥30 ng/mL.
Area under the curve values suggested that serum vitamin D levels predicted the neuropathic pain incidence in patients with RA, with a cut-off of <13.9 ng/mL (sensitivity 48.4%; specificity 85.5%).
The study investigators explained that their results demonstrate that "vitamin D deficiency is prevalent in [rheumatoid arthritis] patients with [neuropathic pain]." Given that vitamin D supplementation is "relatively easy, safe, and inexpensive," the researchers concluded that "there is a need for further prospective studies to identify new treatment protocols consisting of vitamin D supplementation for neuropathic complaints in vitamin D-deficient RA patients."

Follow @ClinicalPainAdv
Reference
Yesil H, Sungur U, Akdeniz S, Gurer G, Yalcın B, Dundar U. Association between serum vitamin D levels and neuropathic pain in rheumatoid arthritis patients: A cross-sectional study. [published online August 31, 2017]. Int J Rheum Dis. doi:10.1111/1756-185X.13160