February 26, 2016
Preventing Liver Damage From Acetaminophen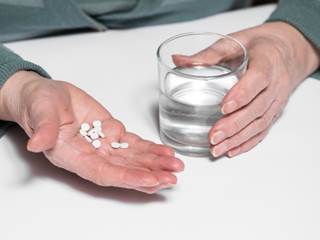 Effect seen in histological, plasma analysis by preventing mitochondrial changes.
HealthDay News -- Curcumin exerts a hepatoprotective effect against acetaminophen-induced damage in mice, according to an experimental study published in the Journal of Pharmacy and Pharmacology.
Luis Fernando Granados-Castro, from the National Autonomous University of Mexico in University City, and colleagues evaluated the effect of curcumin (35, 50 or 100 mg/kg) on acetaminophen-induced mitochondrial alterations in the livers of mice. Curcumin was received 90 minutes before acetaminophen injection (350 mg/kg).
TRENDING ON CPA: Obama Pledges Additional $1.1B to Combat Opioid Abuse
The researchers found that in a dose-dependent manner, curcumin prevented acetaminophen-induced liver damage. Curcumin (100 mg/kg) lessened acetaminophen-induced liver histological damage and increment in plasma alanine aminotransferase and aspartate aminotransferase activity.
Additionally, curcumin reduced the decrease in oxygen consumption measured using either succinate or malate/glutamate as substrates (evaluated by state 3, respiratory control ratio, uncoupled respiration, and adenosine diphosphate/oxygen ratio), in membrane potential; in ATP synthesis; in aconitase activity; and in the activity of respiratory complexes I, III, and IV.
"These results indicate that the protective effect of curcumin in acetaminophen-induced hepatotoxicity is associated with attenuation of mitochondrial dysfunction," the authors wrote.
Reference
Granados-Castro L, Rodríguez-Rangel D, Fernández-Rojas B et al. Curcumin prevents paracetamol-induced liver mitochondrial alterations. J Pharm Pharmacol. 2016;68(2):245-256. doi:10.1111/jphp.12501.