July 14, 2017
Surgical Deactivation of Trigger Sites Leads to Long-Term Migraine Relief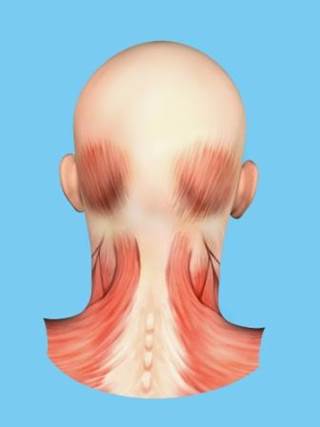 An earlier study showed that corrugator supercilia muscle resection led to improvement in symptoms for 80% of patients with migraine headaches.
In a retrospective study published in Plastic and Reconstructive Surgery, researchers from Case Western Reserve University School of Medicine, Cleveland, Ohio, demonstrated the efficacy of surgical deactivation of trigger sites for reducing occipital-triggered migraine headaches.1
In an earlier study, published in 2000, corrugator supercilia muscle resection led to improvement in symptoms for 80% of patients with migraine headaches.2 These findings prompted further research efforts to identify peripheral nerve trigger points at which surgery may lead to migraine reduction.3
The senior author of the 2000 study has since developed techniques to surgically deactivate 4 primary migraine trigger sites: site 1 (frontal), site 2 (temporal), site 3 (nasoseptal), and site 4 (occipital).4 "The occipital trigger site corresponds with site of irritation of the great occipital nerve…a branch of the dorsal primary ramus of the second cervical spinal nerve," Bahman Guyuron, MD, and colleagues wrote in the current article. Cadaver studies have pinpointed 6 sites along the anatomical course of this nerve that may evoke migraine symptoms.5
The present study investigated the effect of site 4 surgery on the severity, frequency, and duration of occipital-triggered migraine headaches in 195 patients (176 women; median age, 47 years) who were followed for at least 12 months. These outcomes were assessed before and after surgery with the Migraine Headache Questionnaire, from which preoperative and postoperative Migraine Headache Index values were calculated.
Patients also identified 16 symptoms and 13 triggers they may have experienced before surgery, as well as during each month before the postoperative follow-up visits. Surgery was considered successful when a ≥ 50% reduction in migraine-days or the occipital migraine index was observed during follow-up.
Eighty-two percent of patients experienced successful surgery at least 12 months after surgery (mean follow-up, 3.67±2.68 years), and 52% of patients had complete elimination of occipital-triggered migraine headaches. In those reporting successful surgery, the following symptoms decreased in addition to headache: light and noise sensitivity, lightheadedness, difficulty in concentrating, vomiting, diarrhea, speech and vision impairment, visual aura, weakness of limbs, and numbness and tingling (P <.05). Patients whose surgery was deemed successful also reported resolution of triggers such as loud noise, fatigue, missed meals and specific foods, weather change, and bending over (P <.05).
"This is the largest study to examine site IV surgery and demonstrates efficacy of this procedure to improve occipital-triggered migraine headache frequency, duration, and severity, in addition to numerous symptoms and triggers," the authors concluded. Further studies will similarly examine outcomes, symptoms, and triggers pertaining to the other primary migraine trigger sites.
Summary
Surgical deactivation of the occipital trigger site (site 4) leads to long-term reduction of migraine symptoms.
Limitations
Patients who were lost at follow-up (n=66)
Number of participants who had multiple decompression sites
Lack of a clear way to distinguish between the occipital-triggered Migraine Headache Index and the overall Migraine Headache Index.

Follow @ClinicalPainAdv
References