October 07, 2015
Do Older Adults Take Longer to Recover From Concussion?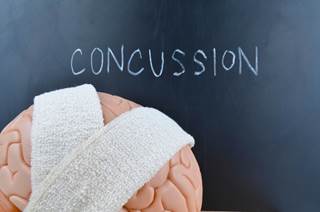 Older adults recover more slowly from concussion than younger patients.
HealthDay News -- Older adults recover more slowly from concussion than younger patients, according to a small new study published in Radiology.
David Yen-Ting Chen, MD, a radiologist at Shuang-Ho Hospital in New Taipei City, Taiwan, and colleagues conducted the study which included 13 older adults, aged 51 to 68, and 13 young adults, aged 21 to 30. The participants were assessed four weeks and 10 weeks after suffering a concussion.
TRENDING ON CPA: Opioid, Benzodiazepine Coprescribing to Reduce Overdose Risk
A significant decline in concussion symptoms -- such as problems with working memory -- was seen among young patients between the first and second assessment. However, no such decrease in symptoms was seen in older patients, Chen and colleagues said in a news release from the Radiological Society of North America.
"The results suggest that mild traumatic brain injury might cause a more profound and lasting effect in older patients," study coauthor Ying-Chi Tseng, MD, of Shuang-Ho Hospital, said in the news release. The findings could lead to the development of targeted treatments for specific age groups of concussion patients, according to the researchers.
Reference
1. Radiology: Effect of Age on Working Memory Performance and Cerebral Activation after Mild Traumatic Brain Injury: A Functional MR Imaging Study. Radiology. 2015. Accessed October 7, 2015.