February 02, 2015
Pain Modulation Noted in RA Patients Who Exercised
the Clinical Pain Advisor take:
Recommending exercise for patients is generally a good idea, but in at least one group of patients with rheumatoid arthritis, exercise seemed to have positive effects on their pain. The effects were also noticed - albeit inconsistently and with the benefit of pain medication - in patients who had chronic fatigue syndrome and comorbid fibromyalgia.
Researchers from the Department of Human Physiology and Rehabilitation Sciences, Faculty of Physical Education and Physiotherapy, Vrije Universiteit Brussel, in Brussels, Belgium randomly assigned 53 women - 16 of whom had RA, 19 of whom had fibromyalgia and 18 were healthy controls - to a bicycle ergometer test with either paracetamol or not.
The researchers noted that "patients with rheumatoid arthritis showed decreased TS after exercise, both after paracetamol and placebo (P < 0.05)."
The benefits of exercise with arthritis have been well documented. According to recommendations from the Mayo Clinic, range-of-motion exercises, strengthening exercises, aerobic exercise and other activities can all be beneficial for patients with arthritis.
Exercise's benefits, according to the Mayo Clinic, include: strengthening muscles around the joints, maintaining bone strength, facilitating sleep, boosting energy, controlling weight, and improving self confidence.
The findings were published in Pain Practice.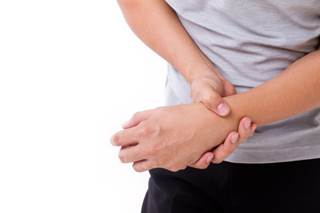 The benefits of exercise with arthritis have been well documented
Objective Temporal summation (TS) of pain, conditioned pain modulation (CPM), and exercise-induced analgesia (EIA) are often investigated in chronic pain populations as an indicator for enhanced pain facilitation and impaired endogenous pain inhibition, respectively, but interactions are not yet clear both in healthy controls and in chronic pain patients.
Sign Up for Free e-Newsletters
Check out what's trending