August 22, 2014
Disc Decompression Device Eased Pain, Disability in Patients
the Clinical Pain Advisor take:
A wand designed to ablate tissue reduced both pain and disability issues in a group of trial patients, according to a published study.
Sang Heon Lee, MD, the creator of the L'Disq instrument, and colleagues used the technique on 20 patients who had reported more than 90 days of axial low back pain and who had been diagnosed with lumbar discogenic pain.
The researchers measured pain and mobility issues both before and after the study, and noted decreased pain at almost a year of follow-up.
"The success rates of procedure were 55.0% at 48 weeks," the researchers wrote. "There were no complications with the exception of a minor venous bleeding at the site of needle puncture."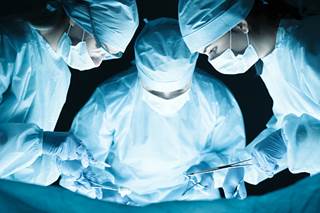 A clinician examines an x-ray.
This pilot study assessed the clinical outcomes of percutaneous disc decompression using the L'DISQ in patients with lumbar discogenic pain.
Sign Up for Free e-Newsletters