April 13, 2015
Exercise May Reduce Perceived Pain From Diabetic Neuropathy
This article originally appeared
here.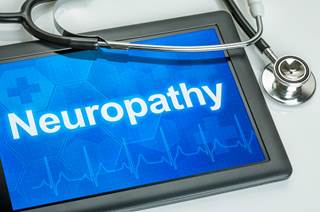 The researchers noted reductions in pain interference with walking.
HealthDay News -- Aerobic exercise may help reduce perceived pain interference resulting from diabetic peripheral neuropathy (DPN), according to a brief research report published online in Pain Medicine.
Min Yoo, from the University of Kansas Medical Center in Kansas City, and colleagues enrolled 14 sedentary individuals (mean age, 57 years) with painful DPN in a 16-week, supervised aerobic exercise program. Pain intensity and pain interference with daily life were assessed before and after the intervention.
The researchers observed significant reductions in pain interference seen with walking (P = 0.016), normal work (P = 0.032), relationship with others (P = 0.006), sleep (P = 0.02), and overall pain interference (P = 0.013) following the intervention. Pain intensity measures did not change. Maximum oxygen uptake increased significantly after the intervention (P = 0.028), but body mass index, hemoglobin A1c, and blood pressure remained unchanged.
"These preliminary results suggest that perceived pain interference may be reduced following an aerobic exercise intervention among people with painful DPN, without a change in pain intensity," the authors write. "Further validation by a randomized controlled trial is needed."
Reference