June 16, 2015
Report Takes Look At Circumstances Surrounding Doctor-NP Accused of Overprescribing
the Clinical Pain Advisor take:
An opinion piece recently recently published in The Wall Street Journal examines the circumstances surrounding a physician and a nurse-practitioner who were recently acquitted on overprescription charges.
The piece notes that although federal drug-enforcement guidelines make overprescribing a felony, the line about what defines "unreasonable" prescriptions remains "far from clear."
The piece frames the discussion by discussing the case of Boston-area pain physician Joseph Zolot and nurse-practitioner Lisa Pliner, who were indicted in 2011 with respect to patients they treated five years previously.The pair pleaded not guilty and the jury acquitted them, agreeing with their argument that the clinicians were not responsible for their patient's later abuses of their prescription painkillers.
Nine years ago, according to the report, the DEA did, for a short two months, release guidelines for the administration of narcotic analgesics and then took it down, thus essentially leaving doctors and law enforcement in the dark of what is and is not an over-prescription.
The opinion piece notes that the "the DEA's retraction coincided with the federal prosecution of Virginia pain physician Dr. William Hurwitz, who was eventually convicted. The timing struck many observers as suspicious—did prosecutors realize that Dr. Hurwitz's lawyers could claim that his prescribing practices conformed to its guidelines?"
The piece goes on to suggest that the agency has issued not issued any further guidance since that time.
In the comments section following the piece, several people - many of whom had identified as being in chronic pain - suggested that the issue of fear of prescribing pain medications has actually led to undertreatment of their chronic pain.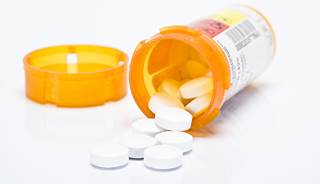 Hydrocodone painkillers face increased federal restriction
Federal drug-enforcement officials have made it a serious felony for doctors to overprescribe painkillers or, as the applicable law states, to prescribe controlled substances "other than for a legitimate medical purpose and in the usual course of professional
practice
."
Sign Up for Free e-Newsletters
Check out what's trending