February 06, 2015
Potential Complications Tied to Long-Term Opioid Treatment for Chronic Pain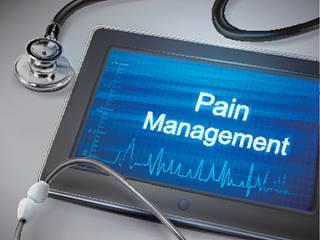 Complications have been noted in patients taking opioids on a long-term basis for chronic pain.
Over the last 10 years, opioid prescription rates for treating chronic, noncancer pain have greatly increased, despite a lack of evidence demonstrating these agents are effective for relieving pain, increasing activities of daily living, or improving quality of life and functional capacity. The increased prescription of these drugs over the long term has also raised questions about the risk of serious adverse events, including overdose, addiction, diversion, injury, and even death.1
"Since 2000, the amount of opioids prescribed in the United States has increased fivefold. Drug overdose has become the leading cause of accidental death in the United States," said Barbara Turner, MD, of the University of Texas Health Science Center in San Antonio. "In addition, patients who remain on opioids long term become not only physically dependent, but also can be psychologically dependent."
However, alternatives to opioid treatment remain limited, and there continues to be an unmet need in chronic pain treatment.
"The challenge is that we physicians don't have a good array of interventions to offer patients with chronic pain, which is why opioids have become a main treatment approach. Patients like the drugs because they help with pain to some extent, but eventually their responses can diminish over time, leading to higher and higher doses and greater risks," said Turner.
According to Turner, approximately 80% of all opioid prescriptions worldwide are currently written in the United States. "The Centers for Disease Control and Prevention notes that enough opioids are prescribed in United States within just one year to treat every adult with a moderately high dose for one month," Turner said.