March 31, 2015
Research Targets Mechanism Responsible for Chronic Pain
the Clinical Pain Advisor take:
Neurons in the gyrus cinguli that create a pain memory may be the mechanism behind chronic pain, according to researchers from the University of Berne in Switzerland.
In a mouse model, Thomas Nevian, PhD, and colleagues found that neurons in the brain region are constantly activated by a noxious stimulus, building a pain memory that ultimately becomes irreversible. The researchers also noted that neurons within the gyrus cinguli seemed more excitable based on electrical fluctuations.
The researchers believe that the excitability, which is perceived by the brain as pain, is due to a down-regulation of hyperpolarization-activated cyclic nucleotide-regulated (HCN) channels. "Activation of the serotonin receptor type 7 (5-HT7R) alleviated the lesion-induced pathology by increasing HCN channel function, restoring normal dendritic integration, and reducing mechanical pain hypersensitivity in nerve-injured animals in vivo," the researchers wrote.
Serotonin has long been thought to modulate pain, however the researchers showed that neuromodulation as the forebrain level was able to reverse the dendritic dysfunction caused by, in this case, sciatic nerve injury.
Targeting this specific serotonin receptor may someday help treat chronic pain more effectively, and may even shed light on how other therapies, including tricyclic antidepressants, work.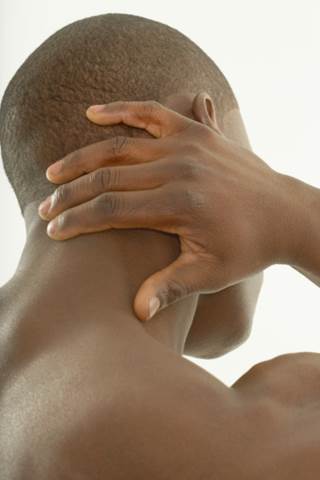 Serotonin receptor helps turn off pain.
In a new study published in the journal Neuron, scientists from the University of Berne in Switzerland identify a mechanism in the brain they suggest is responsible for chronic pain. The researchers hope that their discovery will lead toward new treatments for chronic pain.
"The constant perception of pain severely influences the quality of life of the patients and represents an extraordinary emotional burden," says lead author Thomas Nevian from the Department of Physiology at the University of Bern.
Nevian and colleagues' discovery is the identification of a cellular mechanism in a brain region called gyrus cinguli, which is typically associated with the emotional aspects of pain.
Sign Up for Free e-Newsletters
Check out what's trending