August 31, 2015
5 Pain Stories You Might Have Missed, Aug. 31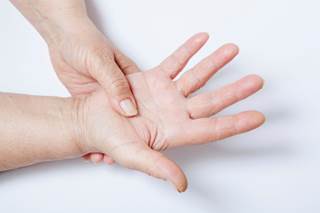 What can you learn by suffering from fibromyalgia?
Every day the staff at Clinical Pain Advisor browses the Web for stories on chronic pain, acute pain, low back pain, diabetic neuropathy, fibromyalgia and other painful health conditions that readers might have missed the day before and lists some of their favorite articles in a daily column to provide clinicians with a resource they can check first thing in the morning.
"What Fibromyalgia and Pain Have Taught Me" -- What can dealing with fibromyalgia teach a patient? Here's a story of what one woman has learned while suffering from chronic pain.
"An Australian medical cannabis company just sold its first pot pills" -- MMJ PhytoTech Limited, an Austrailian-based medical cannabis company, just sold its first marijuana pills. What's the bad news? The product is only available in Europe.
"Editorial: Creating network for medical marijuana distribution seems unnecessary" -- An editorial in a Maryland-based newspaper asks: Why aren't pharmacies serving as a place for medical marijuana distribution?
"State panel moves forward with medical marijuana" -- State health officials in Florida have named members of a panel that will select five nurseries to be the state's first legal pot growers.
"Georgette Braun: Stricter controls on painkillers aim to curb opioid deaths" -- Are stricter controls on painkillers curbing opioid-related deaths? Here's one take on the country's growing epidemic.

Did Clinical Pain Advisor miss something from this morning's roundup? Feel free to contact CJ Arlotta at cj.arlotta@haymarketmedia.com.