November 10, 2015
Top 10 Reasons to Stay in the Pain Management Game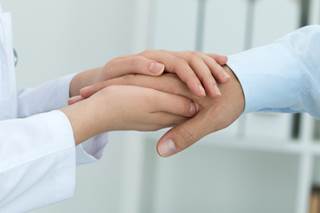 People in pain benefit most when their pain is assessed and addressed in an integrated fashion.
Staying in the pain management game is not easy. Even though this may be the case for many in the medical community, clinicians can still find success by following specific guidelines focused on providing patients with individualized pain management approaches.
"Pain medications are neither panacea nor pariah, and experienced prescribers understand the need for a nuanced approach to pain management," said Michael R. Clark, MD, MPH, MBA, of Johns Hopkins University School of Medicine and the American Society of Pain Educators.
TRENDING ON CPA: An Overview of ASRA Guidelines for Patients on Anticoagulants Undergoing Pain Procedures
He identified several key elements necessary for the development of a successful individualized, patient-focused pain management practice:
Skill in risk assessment, monitoring, and documentation
An understanding of psychosocial factors that contribute to pain
Familiarity with alternate and adjuvant modalities of treating pain
Sensitivity to age- and gender-related differences in pain conditions
The ability to motivate patients to be invested in the success of their treatment
"No one said this is easy. Given the time and resource constraints of our medical practices, it clearly is a challenge," Dr. Clark explained.
Charles Argoff, MD, CPE, professor of neurology and director of the Comprehensive Pain Center at Albany Medical College, who outlined his "Top 10 Reasons to Stay in the Pain Game," or "Why The Deli Will Have to Wait."
1. The current state of pain management. Pain is the number one reason people in the United States seek healthcare, and more than 100 million adults are affected by pain, according to a recent Institute of Medicine (IOM) report. A national pain strategy released in April 2015 proposed a new plan to improve the treatment of chronic pain both now and in the future. The strategy includes objectives and plans in key areas of pain and pain care including professional education and training, public education, communication, service delivery, reimbursement for care, preventive care, and attention to disparities in population research.

"We've truly only just begun in this young but growing field to really address pain management in a systemic and coordinated fashion," Dr. Argoff said. "There are new scientific discoveries reported nearly daily and new treatments—both medical and nonmedical—that are newly available or currently in development. Now is not the time to leave the field."
2. The public's perception of pain. Despite the huge number of patients with chronic pain in need of care, there is still a lifetime of work to be done to educate the public and especially the media, healthcare providers, and payors that chronic pain is real and needs to be taken seriously.