September 01, 2015
What Are The Pros And Cons Of Treatments For Opioid Addiction?
the Clinical Pain Advisor take:
The opioid crisis in the United States is growing, and it's hitting communities in various ways. No longer is opioid addiction only penetrating a specific group of individuals -- it's affecting everyone.
The country's current opioid epidemic could be due to two decades of increased prescription rates for narcotics by clinicians who were only looking to help patients alleviate pain. Long-term use of these pain medications, however, leads to dependence. Patients addicted to pain medications then turn to heroin because the black market is a lot cheaper.
Those who become addicted will often change as they begin taking higher doses. This doesn't happen immediately, though, which makes it difficult for friends and family members to recognize a problem.
Signs of addiction include: looking sleepy during odd hours of the day; being unusually withdrawn during an activity that would normally bring happiness; and appearing agitated before being fine only an hour or so later.
Treating patients addiction requires overcoming both medical and behaviorial challenges. There are various ways to treat a patient with opioid addiction. These options include inpatient or outpatient settings, medications, and traditional and medically-assisted detoxification.

"Addiction to opioids has been around for thousands of years and has always been challenging to society," said Dr. Ricardo Borrego, MD, a board certified anesthesiologist and co-founder and director for the Eagle Advancement Institute (EAI) in West Bloomfield. "The good news is that our treatment options to fight addiction are increasingly sophisticated and effective.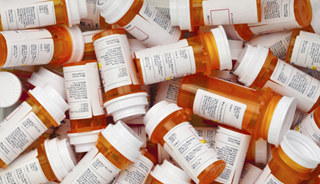 The opioid crisis in the United States is growing.
Addiction to
opioids
involves medical and behavioral challenges. The
U.S.
currently faces an unprecedented epidemic of opioid addiction -- painkillers, heroin and other drugs made from the same base chemical. The current problem differs from the opioid addiction outbreaks of the past in that it is also prevalent in the middle and affluent classes.