August 31, 2015
Penington Institute's Message For International Overdose Awareness Day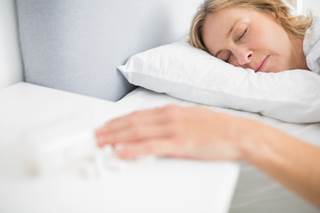 Don't assume your friend is okay if they appear to be sleeping.
The Penington Institute today is promoting a simple message for International Overdose Awareness Day (IOAD): Don't assume your friend is okay if they appear to be sleeping.
IOAD was organized to help raise awareness of opioid-related overdoses and reduce the stigma of drug-related death.
The prescription painkiller epidemic in the United States is growing. There were 16,235 deaths involving prescription opioids in 2013, an increase of 1% from 2012, according to the Centers for Disease Control and Prevention (CDC). Total drug overdose deaths in 2013 hit 43,982, up 6% from 2012.
TRENDING ON CPA: The Refill: How Anesthesiologists, Pain Medicine Specialists Can Demonstrate Value -- Part 1
"Too often we see cases where someone has overdosed surrounded by other people, where people have assumed the person was simply asleep," said Penington Institute CEO John Ryan in a statement. "We desperately need to raise awareness of the signs of opioid overdose and that someone who appears to be sleeping could in fact be unconscious."
He continued: "If your friend appears to be sleeping don't assume they're OK. You should gently shake them and say their name to check that they are responsive. In some circumstances you could be saving their life."