October 09, 2015
Does the Public See Opioid Abuse as a Major Health Concern?
the Clinical Pain Advisor take:
As opioid addiction remains a growing issue, a new poll indicates that a majority of Americans believe abuse of prescription painkiller drugs is a serious health concern
Colleen L. Barry, PhD, MPP, of the Johns Hopkins Bloomberg School of Public Health, and colleagues found that 58% of respondents said prescription pain med abuse was either a very serious or extremely serious health issue. This is on par with other public health issues, such as tobacco use and gun violence.
The study, which was published in the journal Addiction, was based on an online survey of 1,111 adults conducted in 2014. The aim was to better understand the public's views about painkiller use and abuse.
Interestingly, most respondents say those who abuse painkillers and the doctors who prescribe them are responsible for the current public health crisis. And a majority believe physicians keep patients on meds for too long, it is very easy for patients to get multiple pain med scripts and too many patients don't understand how easy it is to become addicted.
Rx painkillers resulted in about 475,000 hospital ER visits a year and the economic costs of misusing these drugs were estimated in 2006 at $50 billion in lost productivity, crime and medical costs.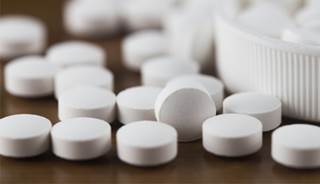 Fifty-eight percent of poll respondents said prescription pain med abuse was either a very serious or extremely serious health issue.
More than one in four Americans has taken prescription painkillers in the past year, even as a majority say that abuse of these medications is a very serious public health concern, according to new Johns Hopkins Bloomberg School of Public Health research.
Roughly seven in 10 Americans have been prescribed the medications in their lifetime and 17 percent say they have taken painkillers prescribed for someone else, the researchers found in what they believe is the first national public opinion study on this topic.
The findings, published online in the journal Addiction, suggest that the public may be poised to support a number of policy measures designed to control what has become an epidemic of abuse, including instituting better medical training in controlling pain and treating addiction, requiring doctors to ensure patients don't receive multiple painkiller prescriptions from different providers and requiring pharmacists to check identification before distributing pain prescriptions.
Sign Up for Free e-Newsletters
Check out what's trending