February 11, 2015
Newborns Showing Signs of Opioid Withdrawl On Rise
the Clinical Pain Advisor take:
The number of newborns displaying signs of opioid withdrawal increased 15-fold in Ontario over a two decade span, according to research published recently in CMAJ Open.
Most of those babies were born to women who were legally prescribed an opioid both before and during pregnancy, said Suzanne Turner, MD, physician at St. Michael's Hospital and lead author of the study, which used data from the Institute for Clinical Evaluative Studies (ICES).
As their due date got closer, many of the women shifted from prescription opioids to methadone, which in Canada is prescribed almost exclusively to people addicted to painkillers. In recent years, addiction to prescription opioids has supplanted heroin addiction as the most common reason to treat someone with methadone.
"Our findings suggest that most pregnant women treated with methadone over this time period were addicted to prescription opioids, not illegal drugs such as heroin, which is the common perception," Turner said in a press release.
The researchers found the incidence of newborn opioid withdrawal, or neonatal abstinence syndrome, grew from 0.28 per 1,000 live births in Ontario in 1992 to 4.29% per 1,000 live births in 2011.
Most of the increase occurred in the final five years of the study, when 1,901 infants were diagnosed with neonatal abstinence syndrome.
Turner said physicians should consider the risk of addiction before prescribing opioids to all patients, especially women of child-bearing age. As well, women of childbearing age should receive counseling that the use of any opioid during pregnancy can cause neonatal withdrawal.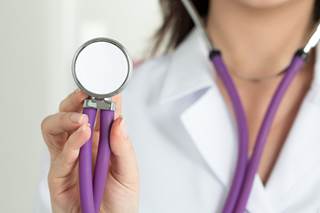 The number of babies who were born in Ontario that showed signs of opioid withdrawl grew 15-fold.
The number of babies born with symptoms of opioid withdrawal because of their mother's use of the medications has jumped 15-fold in Ontario over the last two decades, reflecting increased prescribing of the potent and addictive pain killers, researchers say.
Sign Up for Free e-Newsletters
Check out what's trending