September 28, 2015
Guidelines for Treating Opioid Addiction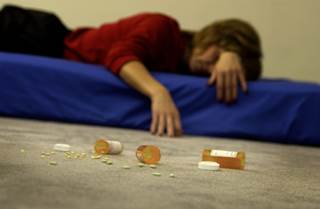 Evidence-based recommendations are available to assist clinicians in the care of those addicted to opioid analgesics.
As healthcare professionals continue to use opioids for managing painful conditions, medical societies, organizations, and governmental agencies are tasked with developing and orchestrating new guidelines and policies for clinicians to follow when treating pain in an individual with an opioid use disorder.
Published in the Journal of Addiction Medicine, an American Society of Addiction Medicine (ASAM) guideline committee established recommendations for assessment, diagnosis, and treatment of addiction, including the management of withdrawal.1 The committee consisted of specialists in addiction medicine and other relevant fields.
TRENDING ON CPA: New Options for Migraine, Headache Management
According to a synopsis by Dr Kyle Kampman of the University of Pennsylvania School of Medicine, Philadelphia, and Dr Margaret Jarvis of the Marworth Alcohol and Chemical Dependency Treatment Center in Waverly, Pennsylvania, suboptimal treatment is contributing to the country's ever-growing opioid epidemic.
"At the same time, access to competent treatment is profoundly restricted because few physicians are willing and able to provide it," they said. "The skill and time needed for effective use of medications for opioid use disorders are not generally available to primary care doctors."