December 21, 2016
CDC: Fatal Drug Overdoses Up Significantly in the US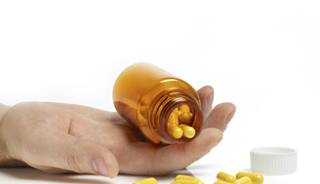 The latest government data show that prescription opioids and heroin lead the increase.
HealthDay News — Drug overdose deaths increased 23% between 2010 and 2014, with 47 055 Americans dying in 2014, according to findings published in the Dec. 20 issue of the US Centers for Disease Control and Prevention's National Vital Statistics Reports.
The 10 most dangerous drugs in terms of overdose mortality in 2014 were: heroin (23% of overdose deaths); cocaine (12.4%); oxycodone, (11.5%); alprazolam (9%); fentanyl (8.9%); morphine (8.5%); methamphetamine (7.9%); methadone (7.4%); hydrocodone (7%); and diazepam (3.7%). The mortality rate specifically from fentanyl more than doubled in a single year, rising from 1905 deaths in 2013 to 4200 deaths in 2014.
Updated numbers from the CDC, published in the Dec. 16 early-release issue of the CDC's Morbidity and Mortality Weekly Report, also show that 52 404 people died from a drug overdose in 2015, and 33 091 of those deaths (63.1%) involved a prescription or illicit opioid. In 2015, mortality rates for all synthetic opioids other than methadone increased 72.2%, while heroin death rates increased 20.6%. The increases cut across all demographic groups, regions, and numerous states.
In examining the regional impact of overdose deaths from 2014 to 2015 in 28 US states, the authors of the MMWR report found that the 3 states with the largest percentage increases in rates of deaths due to synthetic opioids other than methadone were New York, Connecticut, and Illinois. The 3 states with the largest percentage increases in rates of heroin deaths were South Carolina, North Carolina, and Tennessee, while Connecticut, Massachusetts, Ohio, and West Virginia had the largest total rate increases in heroin deaths.
References
Warner M, Trinidad JP, Bastian BA, Miniño AM, Hedegaard H. Drugs most frequently involved in drug overdose deaths: United States, 2010-2014. NVSS. 2016. Available at: https://www.cdc.gov/nchs/data/nvsr/nvsr65/nvsr65_10.pdf.
Rudd RA, Seth P, David F, Scholl L. Increases in drug and opioid-involved overdose deaths — United States, 2010-2015. CDC MMWR. 2016; doi:10.15585/mmwr.mm655051e1.