July 14, 2015
Russian Pain Patients Face Treatment Challenges
the Clinical Pain Advisor take:
Strengthening regulations on pain medications has been a constant fear among those in the pain management community. While most agree that cracking down on abuse, misuse and overdose is a good thing for everybody, not everyone agrees on the best way to curb these issues. Some believe strict laws could prevent patients from receiving care they need. Case in point, Russia.
Due to Russia's economy, many pain patients are unable to afford medications needed to alleviate pain symptoms. Drug prices, many of which are imported, have increased, making them unattainable for many in the country. These complications are intensified by cultural prejudices and potential legal repercussions for physicians who are prescribing controlled narcotics.
Instead of using pain medications from physicians to relieve pain, families are being forced to take care of their own. Patients and their families have been trying to find ways around the barriers. Seeking private aid is one alternative. Some charities provide physical and mental health services to families of children with severe and terminal diseases, but there aren't too many of them out there. Due to the overwhelming need, these organizations aren't able to accept everyone who applies to their programs.
When pain medications are out of reach, adult patients begin searching for other ways out. Suicide become a possibility. There have been recent cases of patients taking their own lives and blaming the government for driving them to take matters into their own hands. After a recent case, government officials pushed to pass legislation to ban reporting the causes of suicides.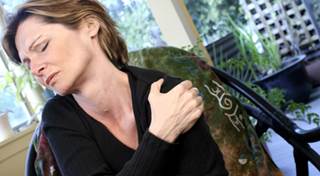 Many pain patients are unable to afford medications needed to alleviate pain symptoms
For the five years that doctors have battled the cancerous tumor pressing on her son's spine, Elena Knyazeva has faced an ever-harder struggle to help him weather the pain. Diagnosed with virulent neuroblastoma at 4 months, Artyom -- now 5 -- has had multiple surgeries and rounds of chemotherapy.
Sign Up for Free e-Newsletters
Check out what's trending