April 19, 2016
Can Provocative Discography Up Risk of Clinical Disc Problems?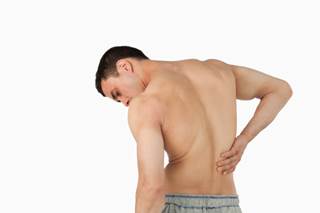 More lumbar surgeries in patients undergoing discography, and more medical visits, work loss, pain.
HealthDay News -- Provocative discography, an invasive diagnostic procedure involving disc puncture with pressurization, is associated with increased risk of clinical disc problems, according to a study published in The Spine Journal.
Jason M. Cuellar, MD, PhD, from the Cedars Sinai Medical Center in Los Angeles, and colleagues examined the clinical effects of lumbar provocative discography in a prospective, 10-year matched cohort study. Seventy-five patients without current low-back pain problems were recruited; a closely matched control cohort was simultaneously recruited to undergo a similar evaluation. Participants were followed by serial protocol evaluations at 1, 2, 5, and 10 years after enrollment.
TRENDING ON CPA: Interventional Pain Management: 5 Things Primary Care Providers Should Know
The researchers found that 71 discography and 72 control subjects completed baseline evaluation, and 57 and 53, respectively, completed all interval surveillance assessments. There were 16 and 4 lumbar surgeries in the discography and control groups, respectively. The discography group also more frequently had medical visits, computed tomography/magnetic resonance imaging, work loss, and prolonged back pain episodes compared with controls.
"The disc puncture and pressurized injection performed during provocative discography can increase the risk of clinical disc problems in exposed patients," the authors wrote.
Several authors disclosed financial ties to the pharmaceutical and biotechnology industries.
Reference
Cuellar J, Stauff M, Herzog R, Carrino J, Baker G, Carragee E. Does provocative discography cause clinically important injury to the lumbar intervertebral disc? A 10-year matched cohort study. Spine J. 2016;16(3):273-280. doi:10.1016/j.spinee.2015.06.051.