April 07, 2015
Physical Therapy May Help Patients Avoid Surgery
the Clinical Pain Advisor take:
Physical therapy may work as well as surgery for some patients with lumbar spinal stenosis, according to University of Pittsburgh researchers, who published findings from a two-year study in Annals of Internal Medicine.
According to the study, 169 patients aged 50-plus already headed for decompression surgery agreed to be randomly assigned into two groups: Those who would have the procedure, and those who went through two standardized, evidence-based physical therapy sessions per week for six weeks.
Both groups were re-examined at intervals of six months, one year and two years, and there were no detectable differences between the groups in how their pain abated and the degree to which function was restored in their backs, buttocks and legs.
"Probably the biggest point to put across to physicians, patients and practitioners is: Patients don't exhaust all of their non-surgical options before they consent to surgery. And physical therapy is one of their non-surgical options," principal investigator Anthony Delitto, PhD, chair of the Department of Physical Therapy, Pitt School of Health and Rehabilitation Sciences (SHRS), said in a press release.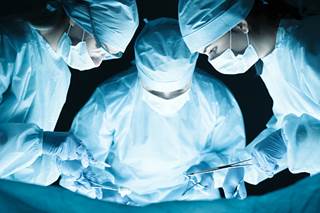 No detectable differences between the groups who had surgery and those who had PT.
Thousands of older adults with aching
backs
and legs might be able to avoid costly inpatient surgery that doctors have trusted for decades, a University of Pittsburgh study shows.
Sign Up for Free e-Newsletters
Check out what's trending