April 05, 2015
Varying Thermal Grill Illusion Experiment Sheds More Light on Pain
the Clinical Pain Advisor take:
Crossing fingers can change what type of pain sensation a patient may feel on a single finger, according to recently published research from University College London.
The research, published in Current Biology, used a variation on an established pain experiment known as the "thermal grill illusion," during which a pattern of warm-cold-warm temperatures applied to the index, middle and ring finger respectively causes a paradoxical, sometimes painful, sensation of burning heat on the middle finger – even though this finger is actually presented with a cold stimulus.
The thermal grill produces burning heat sensations because of a three-way interaction between the nerve pathways that tell the brain about warmth, cold and pain. The warm temperature on the ring and index fingers blocks the brain activity that would normally be driven by the cold temperature on the middle finger.
The UCL researchers showed that this interaction was based on the spatial arrangement of the fingers.
When the middle finger was crossed over the index finger, the paradoxical sensation of burning heat on the middle finger was reduced.However, if the index finger was cooled and the middle and ring fingers were warmed, the burning heat sensation was now increased when the middle finger was crossed over the index finger.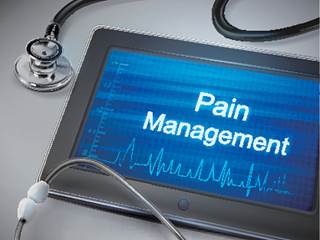 Changing finger positioning may change the way a patient experiences pain.
Next time you hit your finger with a ill-judged strike of the hammer, cross your fingers, scientists suggest. A study has found that crossing the fingers can confuse the way the brain processes feelings of hot, cold and pain - in some cases reducing painful sensations.
Sign Up for Free e-Newsletters
Check out what's trending