March 28, 2018
Acute Pain Treatment in the ED: Consensus Guidelines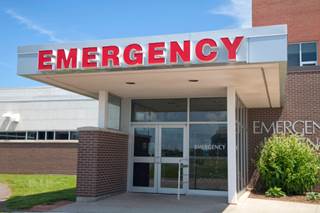 Literature examining the treatment of acute pain in the emergency department with opioid or nonopioid analgesics or nonpharmacological treatments was reviewed.
In a white paper position statement prepared for the American Academy of Emergency Medicine and published in the Journal of Emergency Medicine, a panel of emergency medicine and pharmacology experts formulated guidelines for safely and effectively treating patients presenting to the emergency department (ED) with acute pain.
The experts reviewed literature published between 1987 and 2017 examining the treatment of acute pain in the ED with opioid or nonopioid analgesics or nonpharmacologic treatments.
According to the panel, ED clinicians are in a unique position to provide optimal analgesia, educate patients, and combat the opioid epidemic. Thus, in its statement, the panel listed several recommendations for ED clinicians to consider when treating patients presenting with acute pain, including the following:
Nonsteroidal anti-inflammatory drugs should be given at their lowest effective doses for a limited period of time.
Local and regional nerve blocks can be used in acute localized painful conditions.
Cardiopulmonary monitoring should be conducted when higher doses of opioids are used.
Patients should be counseled on the risks of developing tolerance and dependence.
The panel stressed the importance of limiting abuse potential and decreasing the risk for dependence via adapted prescribing of opioid analgesics. They believe care "should be tailored to the patient based on their specific acute painful condition and underlying risk factors and comorbidities."

Follow @ClinicalPainAdv
Reference
Motov S, Strayer R, Hayes BD, et al. The treatment of acute pain in the emergency department: A white paper position statement prepared for the American Academy of Emergency Medicine [published March 6, 2018]. J Emerg Med. doi: 10.1016/j.jemermed.2018.01.020