March 10, 2016
Study: Core-Needle Biopsy May Be Effective in Evaluation of Renal Masses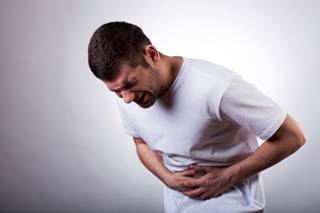 Image-guided testing of tissue from the renal mass may lead to improved treatments, researchers say.
HealthDay News -- Adding core-needle biopsy to other clinical care may help improve outcomes for some patients with renal cell carcinoma, according to a study scheduled to be presented at the annual meeting of the Society of Abdominal Radiology.
Rosaleen Parsons, MD, of the Fox Chase Cancer Center in Philadelphia, and colleagues tracked outcomes for patients who collectively underwent 374 renal mass biopsies between 1999 and 2015. Core-needle biopsy was performed in 65% of patient biopsies, and 41% of those patients also had surgical resection.
TRENDING ON CPA: Rethinking Strong Opioids for Noncancer Pain
According to the researchers, core-needle biopsy led to accurate diagnosis of renal cell carcinoma in 94% of patients who had surgery. These biopsies also identified benign tumors in 11% of patients who could then receive ongoing monitoring -- instead of unnecessary surgery.
However, the researchers did find that renal mass biopsy led to inaccurate classification of tumor stage in 37% of patients who had surgery, putting them at risk for under-treatment. Also, 30% of patients who had biopsies and then surgery potentially had low-risk tumors.
"Combining renal mass biopsy with additional clinical pathways for the management of renal masses may help minimize over- and under-treatment risks," Parsons said in a news release. "Balancing competing risks is important and should ultimately guide individualized patient care."
Reference
Parsons R. Abstract #2391690. Utilization and Contemporary Results of Renal Mass Biopsy. Presented at: SAR Annual Meeting 2016. March 13-18, 2016; Waikoloa, Hawaii.