February 19, 2016
Changing the Narrative: Amplifying Clinician Efforts to Curb Opioid Epidemic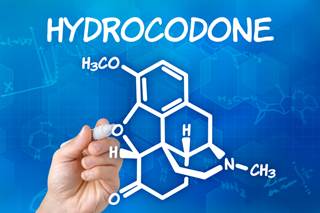 Drug overdose deaths in the United States surged to 47 000 in 2014, mainly due to opioid painkillers and heroin.
PALM SPRINGS, Calif. — With opioid-related overdose deaths continuing to increase in the country, the medical community has been encouraging prescribers to educate themselves on highly-addictive painkillers by studying for licensing examinations and reviewing evidence-based reports.
Drug overdose deaths in the United States surged to 47 000 in 2014, mainly due to opioid painkillers and heroin, according to the National Center for Health Statistics (NCHS). There were 18 893 deaths involving prescription opioids in the country in 2014, up 16% from 2013.
TRENDING ON CPA: AAPM 2016 Annual Meeting: Ensuring Access to Pain Care
Patrice A. Harris, MD, MA, a board member with the American Medical Association (AMA), told the audience at the American Academy of Pain Medicine (AAPM)'s annual meeting this week that clinicians need to be willing to change the public's perspective of what prescribers are doing to help curb opioid abuse across the country.
"There's a narrative that physicians have not done enough," Dr Harris said.
Dr Harris, who believes practitioners are doing a lot already to tackle the opioid crisis, along with her colleagues, formed the AMA Task Force to Reduce Opioid Abuse, with the hopes of narrowing down ways clinicians can tackle issues with prescribing opioids to patients with chronic pain.
The task force found that there are several ways for clinicians reverse the nation's opioid epidemic:
increase physicians' registration and use of effective PDMPs;
enhance physicians' education on effective, evidence-based prescribing;
reduce the stigma of pain and promote comprehensive assessment and treatment;
reduce the stigma of substance use disorder and enhance access to treatment; and
expand access to naloxone in the community and through co-prescribing.
Additionally the AMA released the results of a survey that concluded that clinicians support key policies and recommendations to help end the country's opioid epidemic, many of which are closely aligned with the findings published by the AMA Task Force to Reduce Opioid Abuse.
The survey also found that 68% of respondents have taken CME courses on safe opioid prescribing, Another 58% have taken CME courses on pain management with opioid alternatives. Twenty-five percent noted that CME courses on either of these issues were not readily available for their specific specialty or did not directly address their practice needs.
In response to the report's conclusions, AMA President Steven J. Stack, MD, issued a call to action in a statement: "If a physician is considering prescribing an opioid – whether for acute or chronic pain – we strongly encourage physicians to ensure that they are current in their knowledge and training as to when an opioid is appropriate – and when it is not. This new survey helps underscore that medical societies must be leaders in providing the best resources possible to our colleagues in every state and for every specialty, both for appropriate opioid prescribing and in urging physicians to register for and use PDMPs."