July 24, 2015
Washington Legislature: Medical Marijuana Can Be Used To Treat PTSD
the Clinical Pain Advisor take:
As of today, those suffering from post-traumatic stress disorder (PTSD) in Washington will now be able treat their condition with medical cannabis.
This change comes after the state legislature agreed to overhaul the state's medical-marijuana system. Under the new provisions, medical providers can cite also PTSD and traumatic brain injuries when prescribing the use of the drug. Washington is now the 11th state to specifically include PTSD as a qualifying condition, said Mike Krawitz, executive director of Veterans for Medical Cannabis Access, in an interview with The News Tribune.
Research on whether or not marijuana can be used as a treatment for PTSD has been inconclusive in the past. The White House has rejected the idea of legalizing the drug for post-traumatic stress.
In Washington, stores dispensing medical cannabis typically haven't been regulated, according to The News Tribune. The news outlet also added that medical-marijauna authorization cards aren't difficult to obtain in the state.
New additions to the state law also include requiring shops to obtain new state licenses or shut down. Some activists are raising money for a court challenge to the law.
Medical cannabis research continues to flourish. For example, patients diagnosed with diabetic peripheral neuropathy may have an alternative treatment to managing pain if dosages are examined more closely -- medical cannabis.
Published in the Journal of Pain, a new study revealed that inhaling cannabis relieves pain resulting from neuropathy -- but there's a catch. Researchers found that there's a dose-dependant reduction in pain. Higher doses caused more sedation and euphoria in patients suffering from diabetic peripheral neuropathy pain.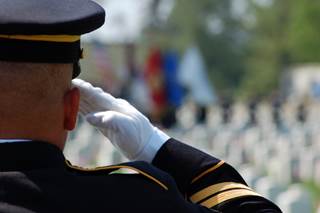 Washington Legislature: Medical Marijuana Can Be Used To Treat PTSD
As a U.S. Army medic during the invasion of Iraq, Dante Cammarata was tasked with treating wounds, handing out
pills
and saving lives. Back in the civilian world and grappling with his own
less visible wounds
, Cammarata, 34, says the cannabis plant probably saved his life.
Sign Up for Free e-Newsletters
Check out what's trending